Labor shortages brought on by the pandemic continue to cause trouble for Chicago-area restaurants.
The Panera Bread in Plainfield located at the corner of Route 59 and 127th Street, is currently closed until after Labor Day due to a staffing shortage.
I was out running errands yesterday when I had a craving for a Panera Bread souffle. I decided to head over to the closest Panera, where I was surprised to see the usually busy parking lot was empty.
On the door was a sign stating the location was temporarily closed due to a staffing shortage. Another sign said they were hiring.
Saddened I wouldn't be getting my souffle that day, I drove home and called their national Customer Service line to find out the details. According to the person I spoke with, this location is indeed closed due to a shortage of workers.
They plan to reopen after Labor Day on September 6th, when they will be open from 6 AM to 8 PM.
My local Panera is not the only casualty of the shortage of restaurant workers. A recent article in the Patch said that the Panera Bread in Joliet inside the Louis Joliet Mall is also currently closed. When I called the local Joliet number, a recording told me, "this bakery cafe is temporarily closed due to shortage of staff."
On the local Facebook page for the Panera in Plainfield, there was a post at the beginning of August advertising the company's national hiring event.
A quick online search shows that other Panera locations throughout the country are experiencing similar shortages. A story out of Rochester, Minnesota says that the Panera in Rochester will be closed for the next few weeks.
Anyone who has been out to eat recently or picked up food to take home has probably seen firsthand the effect the staffing shortage is having on the restaurant industry.
In a recent survey taken by the National Restaurant Association, 75% of restaurant operators nationally said that recruiting new workers was their biggest challenge.
According to Hudson Riehle, the National Restaurant Association's senior vice president of Research & Knowledge, "The labor shortage continues to plague the industry, and we don't see industry employment returning to full strength until well into 2022. When talking to operators, they say the inability to recruit adequate staff limits their ability to expand business."
Experts say we can expect even more staffing shortages going into fall as young workers that kept the industry going through the summer head back to school.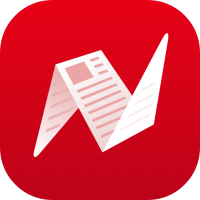 This is original content from NewsBreak's Creator Program. Join today to publish and share your own content.