Afghans that assisted the U.S. are now fleeing for their lives from the Taliban. Here's how you can help.
Over 300,000 Afghans have worked for the U.S. military or embassy since the U.S. invasion of Afghanistan in 2001. And now those people and their families have been targeted for violence by the Taliban.
President Biden pledged on Friday not to abandon Afghans that have helped Americans, but the dire situation at the airport gates in Kabul has made it extremely dangerous to get inside where American troops guard the airport.
The families that successfully make it out of Kabul must leave everything behind and start fresh in a new country.
Where will the refugees go?
Jims Porter, a spokesperson for RefugeeOne, expects Chicago to begin seeing Afghan refugees arriving within the next few weeks.
"We do anticipate seeing an influx and individuals coming from Afghanistan," Porter told CBS2 Chicago. "Some will come as refugees, but the majority will come as special immigrant visa holders. We call them SIVs"
SIV stands for Special Immigrant Visa. These are given to Afghans who have been employed by the U.S. government over the past 20 years. Many Afghan civilians worked alongside the military as translators or interpreters. The visas are granted to the workers, their spouses, and their children under 21.
Refugee One is working together with other Chicago agencies
RefugeeOne is the largest resettlement agency in Illinois. The agency provides more than shelter and food to refugees, they also help refugees learn to rebuild their lives in a foreign country.
RefugeeOne is joining forces with other refugee agencies in Chicago, and they believe they can assist about 700 Afghan refugees.
The agency has staff members ready to fly out to Fort Lee, Virginia, where Afghan refugees are being housed. They've agreed to help three Afghan families relocate to Chicago, but they are ready to assist many more.
According to The New York Times, about 2,000 Afghans have already escaped the Taliban on flights that started leaving Kabul in July. But thousands more are still waiting to find a way out.
How can you help?
RefugeeOne is currently accepting donations. They anticipate their need will grow this fall when the surge of Afghan refugees arrives.
Donations go to RefugeeOne's many ways of helping refugees resettle, including English language training, wellness program, workforce development, women's services, and youth programs.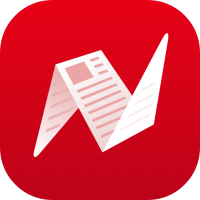 This is original content from NewsBreak's Creator Program. Join today to publish and share your own content.