At least Chicago won't be "chilled to the bone," like the forecast for the southern states.
The Farmer's Almanac has released its 2021-2022 Winter Forecast for the U.S. In the Chicago area, a gradual start to winter is predicted, with it really kicking in January. This is when the Midwest and Great Lakes regions may experience, "more than their fair share of cold and flaky weather in January."
As for the south, the Almanac predicts they can expect frigid temperatures this year. "For our friends in the Southern Great Plains, including Texas and Oklahoma, we are sorry to report that late January may bring some potentially frigid and flaky weather like you experienced last winter."
Predictions for the Great Lakes area are winter storms with heavy snow and rain several times throughout the winter, with the usual amount of snow expected overall.
How does the Almanac make its long-range forecasts?
The Farmer's Almanac has been creating long-range weather predictions since 1818. When they first began, they were a tool often used by farmers that didn't have access to the many real-time weather services we have today.
The Almanac claims to be accurate about 85% of the time and has "been using the same formula for over 200 years based on math."
The Almanac does not make local or state forecasts, but they do make predictions for entire regions.
Can you trust the Farmer's Almanac?
According to Chicago's WGN Radio, "there's reason to operate with caution before firming up your plans based on the analysis."
And according to WGN's meteorologist Tom Skilling, The Old Farmers Almanac, which is a competitor to the Farmer's Almanac and makes similar weather predictions, "claims a forecast accuracy of 80 to 85 percent, but in reality, its forecast accuracy here in the Midwest is on the order of 50 to 52 percent."
A bit like fortune-telling
One problem with the Farmer's Almanac is that it makes broad generalizations for entire regions. To say that the Great Lakes area will get snowstorms this winter will almost surely come true, at least somewhere across the area.
Do farmers use the Farmers' Almanac?
It's doubtful. Farmers need real-time, accurate updates of weather. Most likely they're going to rely on up-to-date forecasts from the National Weather Service or local weather channels.
Lindsay Lusher Shute, executive director of the National Young Farmer's Coalition says, "I can't speak for everyone, but my husband is a farmer and we have never used it."
Chances are good that the Chicago area will get some ice storms this winter, but we probably don't need the Farmer's Almanac to tell us that.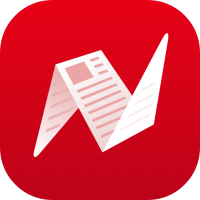 This is original content from NewsBreak's Creator Program. Join today to publish and share your own content.