As other states across the country have seen school board meetings devolve into chaos over mask-wearing fights, Plainfield District 202 was able to carry on with its agenda on Monday night in relative peace.
The video from the aftermath of a Tennessee school board meeting has gone viral. In it, a group of angry anti-mask protestors surrounds masked people as they leave the building, with one man telling another, "We know who you are. You can leave freely, but we will find you."
In the southwest Chicago suburb of Plainfield, parents on both sides of the mask debate turned out to a school board meeting Monday evening.
Although the meeting's purpose was not to discuss masks but mainly to vote on the district's fiscal plan through 2022 and conduct routine business, many community members spoke during the open forum session to share their opinions on the state-wide mask mandate for schools.
State-wide mask requirement for schools
Earlier this month, Gov. Pritzker announced a mask requirement for all teachers, students, and staff in Illinois schools.
Despite the mandate, anti-mask groups in Chicagoland and throughout the state continue to protest against school boards in their desire to make wearing masks an optional choice.
At Plainfield's meeting, community members spoke out on the issue on both sides
Anti-mask protestors held signs outside the building before the meeting. During the meeting, some heckles could be heard occasionally when community members spoke to support universal masking in schools. However, all speakers were able to say their piece during their two-minute allotment of time.
The crowd was reminded several times throughout the meeting to remain quiet and civil. And one man had to be escorted out by two police officers after the public comment session for refusing to wear a mask in the mask-required meeting.
One speaker asking for masks to be made optional, compared the wearing of face masks to the Star of David that Jews were forced to wear during the Holocaust.
Another community member, in support of the board's position to follow the governor's mandate, said she has to "focus on the science." She continued, "we all want the same thing. We all want our kids to be safe, and we want our kids to be educated."
A recorded video of the meeting is available on YouTube.
Governor Pritzker's order does not give schools a choice to make masks optional
The governor's office has made it clear. Schools must comply with the mask mandate or risk a loss of funding and accreditation.
This is exactly what happened to a private Elmhurst school that announced a mask-optional policy after the governor's mandate. Its accreditation was removed, and the school lost state funding until they changed their policy to follow the state mandate.
In Plainfield School District 202, Superintendent Dr. Lane Abrell addressed the community regarding the mask mandate in an email sent to parents and staff on Friday.
In this letter, Dr. Abrell explains the governor's order is an Executive Order that is mandatory and not an optional guideline.
"The potential negative impacts of defying the Executive Order may include but are not limited to: a high risk of legal liability, jeopardization of state and federal funding, and participation eligibility of high school athletic or extra-curricular programs." He continued, "In addition to a loss of opportunities for students, we simply cannot risk 40 percent of our budgeted revenues to defy the Governor, State Board of Education, or Illinois Department of Public Health."
Cases are surging for children
The mask mandate was put in place as the Delta variant continues its surge across the nation. This time the new variant is affecting children more than last winter's surge. Recently, Dallas hospitals reported no ICU beds left for pediatric patients.
Masks are safe and effective
Experts agree masks are safe for almost all children to wear and should be used as part of a layered mitigation strategy to help prevent the spread of Covid-19.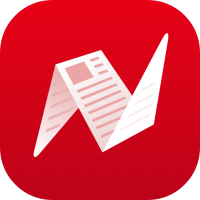 This is original content from NewsBreak's Creator Program. Join today to publish and share your own content.