Because there's more to Illinois than skyscrapers and traffic.
When most people think of Illinois, they typically think of Chicago. But there is a lot more to this expansive state than the busy city on the lake.
Illinois is home to a wide variety of natural wonders such as prairies, forests, lakes, and rivers. Check out the other side of Illinois, and venture away from the city when you stay in one of these unique Airbnb rentals.
A few months ago, I wrote an article about some cool vacation rentals that were off the beaten path. But there are so many more I didn't get to. Here are three more vacation ideas to add to the list.
1. Relaxing Water Oasis - Houseboat Getaway!
East Peoria, Illinois
Have you ever wanted to stay the night in a houseboat? Every time I watch a TV show where the character lives on a houseboat, I feel envious. Now I have the chance to live out my dream without the commitment of buying a boat.
This Airbnb rental is docked on Peoria Lake. It can hold up to five guests with two bedrooms and two baths. The photos show a small but clean interior decorated in chic, modern style with amazing water views.
As a bonus, you have access to their Yacht Club, with an outdoor pool open until Memorial Day.
The reviews on the site are mostly positive, with one reviewer stating, "What a gem! We were truly blown away by how awesome this Airbnb was."
Havisham House - Main House
Alto Pass, Illinois
Did you know there is a wine trail in Southern Illinois? Well, there is, and this house is in the heart of it.
Built in 1892 but recently renovated, the Havisham House is full of all of the modern conveniences a traveler could want. It's in a scenic location near plenty of hiking trails in the Shawnee National Forest, or you could go canoeing down the Cache River.
The photos show a renovated house with hardwood floors, a spa bathroom, and outdoor patio seating.
The reviews for the rental are glowing, with one reviewer stating, "What a beautiful home! You could seriously spend your entire stay wandering room to room admiring your surroundings."
Audrey's Abode
Jacksonville, Illinois
How about a stay in an authentic log cabin on a seven-acre farm? Audrey's Abode is a log cabin that was relocated from Lima, Illinois. The owners spent eight years restoring it, using reclaimed building materials from local barns and houses.
The photos show a quaint and cozy space with wood panels and a rustic interior. The cabin is a 10-minute drive from downtown Jacksonville, which is a very cute little town with a Civil War monument, shops, and dining.
With an almost perfect five-star rating, the reviews are complimentary, with one reviewer stating, "This place is hands down the most amazing place we have stayed on our many travels. Not only is the location beautiful and private the town and people are AMAZING!"
There just isn't room to highlight all of the intriguing vacation rentals in Illinois. Watch out for part 3 for more cool places to stay coming soon.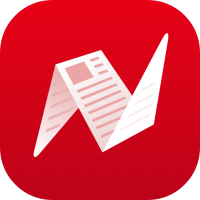 This is original content from NewsBreak's Creator Program. Join today to publish and share your own content.