Check out the CDC's Covid tracker map to see the transmission levels in your county.
Earlier this week, the Centers for Disease Control and Prevention (CDC) did an about-face by reversing its previous policy that fully vaccinated individuals do not need to wear masks indoors.
Now they advise that in some areas where transmission is high, Americans should begin masking up again, regardless of vaccine status.
The CDC says if your local area is experiencing "substantial" or "high" rates of transmission, everyone needs to wear masks indoors. However, this may lead to confusion since the average person most likely doesn't know the CDC's definition of "high" and "substantial" and whether or not the area they live in falls under it.
What is substantial transmission?
According to the CDC, areas with 50 to 99 cases per 100,000 over seven days, or if the positivity level is 8 to 9.99% (whichever is higher.)
What is high transmission?
The CDC considers high transmission to be over 100 cases per 100,000 over seven days, or a positivity rate of 10% and above (or whichever is higher.)
How do I know if my area has substantial or high transmission rates?
You can check out the CDC's Covid Data Tracker. Select your state and choose your county.
You can then see where your county lies in the CDC's four levels of transmission. If you get an orange or a red, you need to mask up.
The levels are low, moderate, substantial, and high.
Which counties in Illinois fall under substantial or high?
Today, two-thirds of all counties in the U.S. are considered at substantial or high levels.
In Illinois, many counties in the southern and central regions are showing up as orange and red.
In metropolitan areas, Chicago, in Cook County, is still considered "moderate" for now. However, Mayor Lori Lightfoot has said if cases get up over 200 per day, she will consider reinstating mask mandates and other mitigation measures.
In other northern Illinois counties, the following places are at "substantial" levels as of Thursday, July 29:
DuPage County
McHenry County
Will County
In other metropolitan areas in the state, the following cities fall under the requirements for universal mask-wearing indoors:
Springfield (Sangamon County) - high
Peoria (Peoria County) - substantial
Rockford (Winnebago) - substantial
Champaign (Champaign County) - substantial
Bloomington and Normal (McLean County) - substantial
Check out the CDC tracker for your location and further details.
Keep in mind, the locations listed above are accurate as of Thursday, July 29. The CDC updates them every evening, and as cases continue to rise, more counties will most likely get added to the "mask-wearing" list.
What do public health officials in Illinois have to say?
The Illinois Department of Health (IDPH) will follow the CDC's updated guidelines.
According to a statement from IDPH Director Dr. Ngozi Ezike:
"While data continues to show the effectiveness of the three COVID-19 vaccines currently authorized in the U.S., including against the Delta variant, we are still seeing the virus rapidly spread among the unvaccinated. Cases and hospitalizations due to COVID-19 both continue to increase, overwhelmingly among the unvaccinated, but the risk is greater for everyone if we do not stop the ongoing spread of the virus and the Delta variant. We know masking can help prevent transmission of COVID-19 and its variants. Until more people are vaccinated, we join CDC in recommending everyone, regardless of vaccination status, wear a mask indoors in areas of substantial and high transmissions, and in K-12 schools."
What does this mean for masks in schools?
The CDC recommends all people, whether fully vaccinated or not, wear masks in school buildings this fall. And the IDPH follows those guidelines.
Although Chicago Public Schools already have a universal masking requirement for their schools, many other Illinois schools have made wearing masks optional and "parent choice."
This could change with the rising cases and new guidelines. Currently, the Oswego and Plainfield are two of the suburban school districts that were previously mask-optional but have announced they are reviewing the new CDC guidance.
Why did the CDC change its recommendations?
The Delta variant is more transmissible than previous variants and officials say new evidence shows that vaccinated people with a breakthrough case of the Delta variant can spread the disease at similar rates as unvaccinated people.
However, the CDC has yet to release its data on breakthrough cases, causing some government officials, like New York City Mayor Bill de Blasio to question how they can make policy changes without being able to view the data.
CDC spokesperson Kristen Nordlund told Fox News, "We anticipate the data being released soon." However, as of Thursday morning on July 29, the public is still waiting to see it.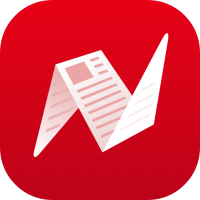 This is original content from NewsBreak's Creator Program. Join today to publish and share your own content.