A possible derecho-producing storm is headed for the Chicago area Wednesday night and into Thursday morning. What is a derecho, and why are they sometimes called "inland hurricanes"?
Derecho, pronounced "deh-RAY-cho," comes from the Spanish word for straight. It refers to damaging straight-line winds.
According to the National Storm Prediction Center, there is an enhanced risk of severe storms in northeast Illinois and northwest Indiana for tonight and into the morning.
These storms could include thunderstorms and tornado warnings, in addition to a derecho-type fast-moving line of storms.
A tornado warning on a hot summer day is nothing surprising to a Midwesterner. But a derecho is less common, and you may be wondering exactly what to expect when one is in the forecast.
Derechos move fast through an area
NOAA.gov says, "Derechos are fast-moving bands of thunderstorms with destructive winds. The winds can be as strong as those found in hurricanes or even tornadoes! Unlike hurricanes and tornadoes, these winds follow straight lines."
Derechos are formed during the hot and humid weather conditions in the summer. The storms can be as destructive as tornadoes, but the difference is, the damage is directed along a straight line of winds.
What weather is predicted for Chicago on Wednesday night?
Meteorologists say the Great Lakes region and the Chicago area have a hot, humid air mass in place, making conditions prime for unstable weather over the next day. These unstable conditions can cause thunderstorms, tornadoes, extreme lightning, hail, and high damaging winds.
Derechos are enormous with strong wind gusts
If the wind gusts are at least 58 mph and the damage extends over 240 miles, meteorologists classify it as a derecho.
Although a derecho weather event is nothing like what forms a hurricane, they are sometimes called "inland hurricanes" because of the heavy rainfall. And similar to hurricanes, the winds are intense and can leave behind a lot of damage.
A derecho hit Chicago last year
On August 10, 2020, a severe storm classified as a derecho occurred on a 700 mile stretch from Nebraska to Indiana. It blasted through Chicago bringing high winds, weak tornadoes, torrential rain, and large hail to some areas.
Overall, the storm caused over $11 billion worth of damage in just 24 hours. In Chicago, over 550 trees in city parks fell, and over 800,000 people lost power.
Is climate change making derecho-type storms more common in the Midwest?
Possibly. Scientists aren't sure if climate change is directly causing more derechos to form, but they do know that it does contribute to more severe weather events. According to the Weather Channel, "The science is there to say that climate change is most likely going to cause an increase in severe weather in the near future."
Why are derechos hard to predict?
Like tornadoes, a derecho can be hard to predict, and it may even be more difficult for meteorologists to know which storm will produce one.
Victor Gensini, a meteorology professor at Northern Illinois University, told Wired that a derecho can form almost out of nowhere. Many summer days might have everything needed to produce this type of storm, but it requires a trigger to start it.
The shelf clouds that proceed a derecho are incredible
You will know something menacing is headed your way when you see the shelf clouds that proceed a derecho. Shelf clouds look like a shelf hanging beneath the bottom of a storm. They are common, but the ones created by derecho storms are as breathtaking as they are frightening.
Summer storms can rapidly develop
Be sure to keep an eye on weather updates if you're in the line of these storms for tonight and into the morning. And be prepared to take shelter if needed.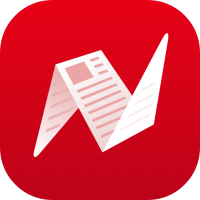 This is original content from NewsBreak's Creator Program. Join today to publish and share your own content.