"When duty calls, I will always answer."
GOP Rep. Adam Kinzinger joins Rep. Liz Cheney as the second Republican on the bipartisan committee to investigate the January 6 attack on the US Capitol.
House Speaker Nancy Pelosi announced over the weekend her appointment of Kinzinger to the House select committee.
In a press release, Pelosi stated:
"Today, I am announcing the appointment of Republican Congressman Adam Kinzinger, an Air Force veteran and Lieutenant Colonel in the Air National Guard, to serve on the Select Committee. He brings great patriotism to the Committee's mission: to find the facts and protect our Democracy."
The Illinois GOP accepted Pelosi's appointment, saying in a statement on Sunday:
"Let me be clear, I'm a Republican dedicated to conservative values, but I swore an oath to uphold and defend the Constitution—and while this is not the position I expected to be in or sought out, when duty calls, I will always answer."
Two Republicans are on the House committee
Pelosi's addition of Kinzinger to the committee is an attempt at creating a bipartisan panel since House Minority Leader Kevin McCarthy withdrew all five of his GOP appointees.
The original goal for the panel was to create a truly bipartisan group made up of five Republicans and five Democrats.
However, McCarthy withdrew all five of his GOP appointees due to Pelosi's vetoing of Reps. Jim Banks of Indiana and Jim Jordan of Ohio. Pelosi vetoed their appointments because of "statements and actions" they had made regarding Jan. 6.
The fact the House Speaker rejected the two was surprising to no one as the pair has been outspoken in support of Trump and his election fraud lies, and because Trump's role in the Capitol riots is a subject of the investigation.
Pelosi said she was willing to accept three of McCarthy's five nominees, but he withdrew all five.
Who is Adam Kinzinger?
Kinzinger is a 43-year-old Air Force veteran who was first elected to the House in 2010. Kinzinger was born in Kankakee, grew up in Bloomington, and now lives in Channahon.
He is on his sixth term in the House and represents the 16th Congressional District in Illinois, which includes 14 counties in the northern part of the state.
A vocal Trump critic
Kinzinger has received criticism from fellow Republicans in the past, as he has denounced former President Donald Trump's election fraud lies and was one of only ten House Republicans to vote for his impeachment due to Trump's role in the Capitol insurrection.
And now, Kinzinger's appointment to the House committee is facing even more backlash from Republicans.
Some members of the hard-right Freedom Caucus have said they would like McCarthy to call for a vote to strip Cheney and Kinzinger from their other committee assignments.
Kinzinger is a strong conservative
Though he has received praise from Democrats on his denouncement of Trump, they have little else in common. Kinzinger has opposed the Affordable Care Act, advocates against abortion rights, and is against increasing taxes.
Though he faces half a dozen primary challenges, his reelection campaign has raised over $2 million in the first quarter of the year, split evenly among his campaign and his newly formed anti-Trump PAC.
Kinzinger said in a statement in April:
"Over the last few months, many have questioned my outspoken stances, my emphasis on integrity and combating the conspiracies. Many have said I was in serious political jeopardy by going against the grain, but these numbers for my re-election campaign are telling a different story. It reflects an overwhelming support for what I'm advocating for—truth and honesty—and, putting country over party."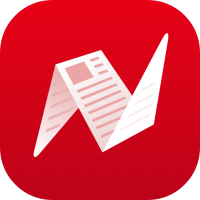 This is original content from NewsBreak's Creator Program. Join today to publish and share your own content.