The Chicago-based fast-casual restaurant recently polled customers on this controversial topic and posted the results to social media.
Why are hot dog toppings controversial, you may ask? Because traditionalists in Chicago are firmly against any ketchup getting anywhere near a hot dog.
As it turns out, only a minority of survey respondents (9%) answered "ketchup only" on their dog in a recent poll taken by the Chicago-based restaurant Portillo's.
The fact that anyone eats ketchup only on a hot dog was met with dismay on social media, where one commenter stated, "I really hope the 9% ketchup only are little kids."
Although Portillo's locations are mostly in the Chicago area, you can find a Portillo's in a few other states as well: California, Florida, and Nevada to name a few.
Perhaps customers from these other states are the 9% putting ketchup-only on their dogs.
How do most Portillo's fans like their hot dogs?
The majority voted for Chicago-style. Although if you're in Chicago and you're placing your order, you don't need to say "Chicago-style". Just say "with everything," and they'll know what you mean.
You could also say, "dragged through the garden," but I've never actually heard anyone say that in person.
Poll results:
54% Chicago-style
34% One of the other 127 possible combinations of toppings
9% ketchup only
4% plain
National Hot Dog Week
Why all this talk about hot dogs? It's because Portillo's has been celebrating National Hot Dog Week on social media by selling t-shirts and posting cute pics of dogs wearing Portillo's gear. National Hot Dog Day is celebrated on the third Wednesday of July.
Here here are a few other interesting tidbits we have learned this week from Portillo's social media accounts:
Portillo's biggest hot dog fans outside of Illinois live in California, Texas, Florida, Colorado, and Michigan.
The most popular non-Chicago-style ingredient on a hot dog is ketchup.
The amount of neon green relish produced by Portillo's in one year is enough to put on a fountain display at Buckingham Fountain.
If you pile up all the hot dogs eaten by Portillo's fans in one week, you'd have a pile of hot dogs 116 times taller than the Willis (Sears) Tower.
Portillo's started in 1963
Dick Portillo began selling hot dogs in 1963 out of "The Dog House" in Chicago's suburb of Villa Park. And now, Portillo's is a popular fast-casual restaurant chain with 60 locations across the nation.
Though the hot dogs are popular, Portillo's is also famous for its chopped salads, Italian beef sandwiches, and iconic chocolate cake.
What's on a Chicago-style dog?
If you aren't in Chicago, or near a Portillo's, you can make a Chicago-style hot dog at home.
Here is a recipe on allrecipes.com for a traditional take on the Chicago dog.
According to the website, "The Chicago Dog is a Windy City classic and a big favorite with sports fans! The frank must be all-beef, the bun must be poppyseed, the ingredients must be piled onto the bun in the order specified. And whatever you do, don't spoil the splendor with ketchup!"
You need the following ingredients:
1 all-beef hot dog
1 poppy seed hot dog bun
1 tablespoon yellow mustard
1 tablespoon sweet green pickle relish
1 tablespoon chopped onion
4 tomato wedges
1 dill pickle spear
2 sport peppers
1 dash celery salt
Steam your hot dog bun, boil the hot dog, and pile on the ingredients. For more details, check out the recipe.
You may find the poppy seed bun and bright green relish are hard to find if you aren't in the Chicago area. If you need to substitute, choose any sweet pickle relish. It won't look quite the same, but you'll still get the flavor.
As for the bun, I haven't seen poppy seed buns much outside of the Chicago area. Although I haven't tried it myself, I'm sure if you sprinkled some poppy seeds on your plain steamed bun, you'd get a similar flavor to the Chicago-style hot dog bun.
What about you? How do you like your hot dog? Do you break all the rules and slather on the ketchup, or are you a traditionalist with your toppings?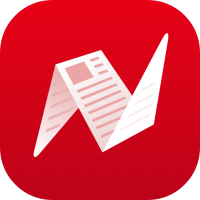 This is original content from NewsBreak's Creator Program. Join today to publish and share your own content.