Your guide to enjoying your best day at a living tree museum
The Morton Arboretum is an oasis of nature located in the middle of a bustling Chicago suburb. Head just 25 miles west of downtown Chicago, and you can immerse yourself in the beauty of forests, plants, and easy hikes.
The grounds are spectacular in summer, and you don't want to miss your chance to marvel at the sheer scale of the sculptures of the Human+Nature temporary exhibit.
First stop: The children's garden
If you've brought children, chances are they'll want to head immediately to the children's garden. At least, this is what we always do in my family. To be fair, the children's garden has some cool features even adults without kids might want to check out.
Near the main building and through an entrance, you will encounter four acres of climbing structures, streams for wading in, and ponds for hopping on rocks. Here you will find plenty of paved paths that make it easy for pushing strollers around.
Summertime tip: Bring an extra change of clothes for little ones and maybe some waterproof shoes as well. Kids are guaranteed to get wet as they play in the many water features throughout the gardens.
Highlights for my daughter include the giant watering can with a misting spray in a kid's play area and the tadpole pond for wading. But her favorite spot by far is the secret stream at the back of the garden, where kids can get wet, jump over rocks, and change the flow of the water by building rock piles.
Unfortunately, at our last visit, the stream was dry. When we asked an arboretum employee, she assured us it is a temporary situation.
Clean water is brought to the stream via a special pump that is currently broken. A new pump is now on backorder, but the employee said she hopes they will have it up and running again within the next week.
Lunch options
After running around the children's garden, you are going to work up an appetite. You can either head over to the arboretum cafe, or save some money and bring your lunch in a cooler. If you choose to pack lunch, you will find many shady picnic spots to choose from.
If you do decide to dine there and you haven't been to the arboretum in a few years, you may be pleasantly surprised to find the cafe operates differently than it used to.
The restaurant has removed its different stations where you previously had to wait for your food. These stations led to long wait times as you stood, waiting for them to make your entrees. And it meant multiple waits if you had family members that wanted to get items from different stations.
Now they've streamlined the process, and all the ordering is done from a central location. You are given a pager and can then relax and have a seat either in the dining area that overlooks the lake, or outside at a table in the shade while you wait to pick up your food.
You've got to see the Human+Nature exhibit
If you visit the arboretum, you can't miss the temporary exhibit of the Human+Nature statues. The statues, created by Daniel Popper, a South African artist with sculptures at the Nelson Mandel School of Science and Technology in the Eastern Cape of South Africa, range in height from 15 to 26 feet tall.
You really have to see them to believe it. The massive and beautiful sculptures, with the backdrop of the trees, can't help but bring on feelings of awe and wonder as you stare up at them.
The five sculptures can be found throughout the grounds on the east and west side. Be sure to ask for a map when you get there to locate them all. The statues are here for at least one year, and they are included in the regular price of admission.
Another tip: If you don't want to do a lot of walking, the arboretum is also offering a Human+Nature tour on their Acorn Express tram ride.
Helpful hints before you go
You'll need to reserve timed-entry tickets online. These are free to members. Non-members will need to pay the regular price.
Get there early if you go on a weekend to find parking in the main lot. On busy days you may need to follow signs to park in the overflow area and walk over to the main area.
If you want to avoid the crowds, stay away from the visitor's center and the main area. There are miles upon miles of hiking trails throughout the arboretum. One of my family's favorite trails is the Heritage Trail on the East Side that takes you past the Big Rock. It's a 14-ton boulder that was brought here on a glacier thousands of years ago.
Don't forget the bug spray! This one is important. Especially if you plan on taking a hike through the woods where they are teeming with mosquitoes this time of year. But even if you stay on the more populated paths and in the children's garden, you can still find yourself getting bit.
Wear sunscreen. Yes, a lot of the arboretum is shady, but you can still get quite a bit of UV rays through the trees.
Remember, if you're bringing children to the children's garden, they will get wet. Make it easy on yourself and bring a change of clothes for your little ones.
#SummerBucketList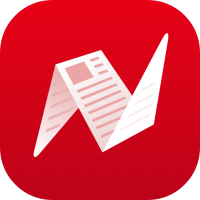 This is original content from NewsBreak's Creator Program. Join today to publish and share your own content.