The Delta variant is driving the surge, and this time, it's hitting the young and unvaccinated
At the beginning of June, things were looking up for Illinois. Covid cases were down, and Gov. Pritzker opened the state, removing all capacity limits on June 11th.
But now, cases are rising. They average 638 per day, a 107% increase in the past two weeks. And the average statewide positivity rate has tripled to 1.9%.
While these are better than the highs the state reached last fall and winter, when the average number of new cases was over 12,000 per day, it's still a step in the wrong direction.
Covid has become a disease for the young
According to statistics from the Illinois Department of Health (IDPH), most Covid cases in Illinois are now in people under age 40.
Dr. Allison Arwady, Commissioner of the Chicago Department of Public Health, says that two-thirds of Chicago's cases in the last month are among people under 40. And one-third of hospitalizations are people in that same age group.
"The case rates that have been increasing just over the last week or two are in people first in their 30s, then in their 20s and then in the kids zero to 17," Dr. Arwady told NBC5 Chicago. She also noted that these are among the unvaccinated.
Experts say the Delta variant is cause for concern
Delta cases are rising in Illinois. At the beginning of July, they only made up about 1.1% of all Covid cases. Now, they are up to 3.5% of all Illinois cases. And though it's still a low number, the trend upwards is alarming.
Dr. Scott Gottlieb, a former commissioner of the Food and Drug Administration and a board member for Pfizer said on CNBC, "The delta variant is going to move its way through the country over the course of August and September, maybe into October. That's what the modeling shows, that's what we expected, that the peak of this epidemic would really be sometime around the end of September, back-to-school season. It's going to get worse before it gets better in terms of the spread of this infection right now."
Children are more likely to catch the Delta variant
Because the Delta variant is more highly transmissible, Dr. Anthony Fauci, the director of the National Institute of Allergy and Infectious Diseases has warned Americans that children are "more likely to get infected" with the Delta variant than with the original coronavirus.
Dr. Fauci told CBS This Morning, "So it isn't that they [children] are more susceptible, but this virus is a more transmissible virus. Therefore, children will more likely get infected with this than they would with the Alpha variant."
Delta cases may be higher than the stats report in Illinois
Only a small number of positive cases are analyzed for variants in the state. Experts think the actual number of Delta cases in Illinois could be in the thousands.
Dr. Kiran Joshi, co-lead of the Cook County Department of Public Health told the Chicago Sun-Times, "It's a small proportion, and we're seeing it double about every one to two weeks."
Will the return to school in the fall lead to outbreaks?
The U.S. has seen many Covid outbreaks stem from summer camps recently, including here in Illinois. The question remains when children return to school in the fall, will cases go up?
The good news has been, when summer camps follow safety protocols, like masking indoors and keeping kids in separate groups, they haven't led to outbreaks.
Dr. William Schaffner, a Vanderbilt University infectious disease specialist, told ABC7 Chicago he does not expect schools to face outbreaks like summer camps have experienced because schools tend to be more disciplined and structured.
Experts urge vaccinations
Cases are up in areas with low vaccination rates. Illinois Department of Public Health Director Dr. Ngozi Ezike told NBC5 Chicago, "There is a very clear connection between where those case rates are growing the fastest and how well that area is vaccinated. I.e. the more highly vaccinated areas are having lower case rates."
In the meantime, children under age 12 are still not eligible for the vaccine and likely won't be until midwinter.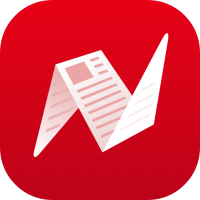 This is original content from NewsBreak's Creator Program. Join today to publish and share your own content.