Are mosquitoes the harbinger of the next global pandemic?
Experts fear the next pandemic will be worse than Covid-19, and it may be spread by mosquitoes.
Although mosquitoes don't transmit Covid, they can spread other diseases. Chicago has already recorded the first case of West Nile Virus in a batch of mosquitos tested from the O'Hare and Beverly community areas.
Chicago area has recently exploded with mosquitoes
I have mosquitoes on my mind today. When I stepped out my door into my backyard yesterday afternoon, I was overcome with a swarm of them. It was surprising, because it was the middle of the day, and I hadn't seen many mosquitoes yet this summer.
Experts say that after the dry spring and the recent rains this summer, the mosquito population has emerged in droves.
Andy Draus of Mosquito Joe told ABC 7 Chicago News, "It takes about seven to 10 days for mosquitoes to lay thousands of eggs, so all that standing water from a couple weeks ago is now mosquitoes."
The reason for the abundance this week of mosquitoes is the drought conditions allowed mosquito eggs to pile up. When it rained, the eggs began hatching, and the mosquito population exploded.
The good news is, this overabundance of mosquitos won't last, and Illinois should get back to normal summer levels soon. Which are still a nuisance, but not as bad as the swarms we have this week.
Invasive mosquitoes are spreading
The bad news, an invasive species of mosquito, the Asian tiger mosquito, is spreading throughout the country, including in Illinois.
These mosquitoes can carry even worse diseases than West Nile Virus. The invasive Asian tiger mosquito (Aedes albopictus), originally from southeast Asia, has been brought to the U.S. by travelers and is now found in 25 states, including Illinois.
This mosquito, native to tropical forests has fully adapted to urban life. You can spot it by its white marking on its legs and white stripes on its body.
It lays eggs in small containers holding even small amounts of water like flower pots, birdbaths, and tree leaves. The eggs can survive over the winter and can hatch the following spring.
Unlike the mosquitoes we are accustomed to in Illinois, the tiger mosquito doesn't feed at dawn and dusk but bites aggressively during the middle of the day.
Tiger mosquitoes carry disease
The tiger mosquito harbors life-threatening diseases such as:
Dengue
Yellow Fever
West Nile Virus
Zika Virus
Climate change is contributing to mosquito outbreaks
Climate change is causing North America to have milder winters, making it easier for mosquitoes to spread throughout the country.
Yvonne-Marie Linton, research director of the Walter Reed Biosystematics Unit, conducted a study where she warns that mosquitoes may soon be responsible for, "disease outbreaks [that] pose serious threats to public health".
According to Linton, "Fifty years ago, there were no vectors of those big diseases" in the western hemisphere. The Caribbean got hit by these invasive viruses because it had established populations of these dangerous, invasive mosquitoes."
But once an outbreak hits, it can be too late to stop it. Linton said, "It's unexpected. It happens like Covid-19 happened. It takes everybody by surprise, and therefore there's no mitigation in place."
Preventing the next outbreak
Ben Pagac, an entomologist for the US Army's Public Health Command told the BBC, mosquito-borne disease outbreaks aren't completely out of our control. Pagac suggests we fund research in places like the Caribbean, where mosquito diseases originate. Then we can see where they're headed next and how to prevent them.
You can do your part by using bug spray when you're in mosquito-infested areas and keeping your yard free of standing water. The CDC has a list of preventive measures you can check out here.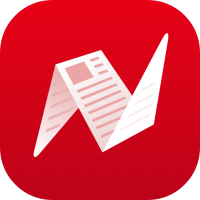 This is original content from NewsBreak's Creator Program. Join today to publish and share your own content.