It's tick season in Illinois, and dogs are just as susceptible to tick-borne disease as humans are
This summer, Illinois health officials urge residents to check themselves for ticks when they've been outdoors. But don't forget to inspect your furry companions while you're examing yourself and your kids.
Removing a tick shortly after it hitchhikes a ride on your or your pet can help reduce the chance of a disease being transmitted.
You may think you only need to worry about ticks when you've been in the woods, but in Illinois, it's possible to find ticks anywhere outdoors, even in your backyard.
I live in the suburbs of Chicago. It's a neighborhood full of houses and at least a half-mile from a park with a natural grassland area. My dogs hadn't been anywhere besides the backyard for days, but I found a small tick lodged on my dog's stomach when he rolled over for a belly rub.
We get a lot of wildlife passing through our yard, such as rabbits, squirrels, and the occasional opossum. It's likely the tick took a ride on a wild animal and ended up in my backyard. And from there, it ended up on my dog.
Check your dog regularly for signs of ticks
The Centers for Disease Control and Prevention (CDC) recommends you check your pets daily for ticks.
If you see a tick, what's next?
According to Dr. Allan Paul, a professor at the University of Illinois College of Veterinary Medicine and a specialist in the study of parasites, there are some things you should not do when you spot a tick.
What not to do when you spot a tick on your dog:
Don't burn the tick with a hot match. Dr. Paul says this can cause the tick to vomit up everything it's been consuming right into the dog (or person) it has bitten. Besides the fact this sounds horrendous, it can also increase the chance of getting infected by the tick.
Don't use fingernail polish. This old-fashioned advice can cause the tick to become brittle, making it hard to remove completely. You don't want little pieces of tick lodged in your pet.
Don't use vaseline on the tick. Another old wives tale, Dr. Paul says petroleum jelly only makes the tick slippery and harder to remove.
What should you do to remove the tick?
There is only one method experts agree on. Remove the tick with tweezers. Grab the tick close to the skin without pinching the skin. Pull it out gently but firmly.
What if the head stays in the skin?
You want to remove the entire tick, including its head. But sometimes, the tick is so firmly lodged in the skin that its head is left behind.
The good news is the head won't increase the chances of a tick-borne disease. Some experts say to leave it in, and it will probably fall out on its own. Others differ and recommend you call your vet because the tick's head is covered in germs that can create an infection under your dog's skin.
What to do after removing the tick
Wash your hands and clean the area with an antiseptic. There may be irritation at the site of the tick bite. This is normal and should fade in a day or two, but if it doesn't go away, or you see redness and swelling increase, call your veterinarian.
Watch your dog for signs of illness. If you see symptoms such as joint pain, fatigue, decreased appetite, and lethargy, call your veterinarian.
What kinds of diseases can dogs get from ticks in Illinois?
The most common types of diseases dogs can get from a tick bite are:
Lyme disease
Rocky Mountain Spotted Fever
Anaplasmosis
Babesiosis
Bartonellosis
Ehrlichiosis
All of these can cause serious health problems in dogs and people.
How to prevent tick bites on your pets
The best way to prevent a tick-borne illness in your pet is to avoid one in the first place. You can do this by the following:
Checking your pets often for ticks
Use a flea and tick preventative
Keep your yard tick-free by mowing regularly and removing places for ticks to hide
Wash your pet's bedding weekly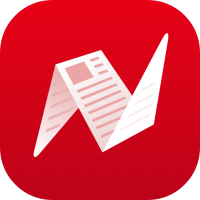 This is original content from NewsBreak's Creator Program. Join today to publish and share your own content.