Will Covid vaccines be mandated for school children? Will masks and social distancing be required? How will schools open full-time with the capacity for all students to distance three feet apart?
In a little over a month, Illinois school children will return to full-time in-person instruction for the first time in over a year. But parents, teachers, and district leaders still aren't sure exactly what that could look like.
Schools need to begin planning their starts for the fall. But without public health guidance, they are left not knowing how to do so.
On June 21, school superintendents from LUDA, a Bloomington Bloomington-based association for K-12 school districts with enrollments of at least 3,500 students sent an open letter to the Illinois State Board of Education (ISBE) to request, "full guidance from ISBE for the fall be issued immediately."
Without updated guidelines, there are many questions left unanswered.
Will Illinois schools be open fully in the fall of 2021?
Yes. The ISBE announced in May that Illinois schools will reopen full-time, five days a week for the 2021-2022 school year.
Will remote learning be available for those that opt-in?
All students will be instructed to return to in-person learning with remote instruction available only to students who are not eligible for the Covid vaccine (students under age 12) or are under a quarantine order.
Will vaccines be required for eligible students?
For now, there are no mandates for Covid vaccines for school children. It could change as other vaccines are currently required to enter school.
In Chicago schools, the Chicago Teachers Union is requesting an 80% vaccination rate for eligible children before school begins in the fall.
Will social distancing be required?
We don't know. It's one of the points raised in the letter from the school superintendents. As of now, school children are required to be distanced at a space of three feet.
This change from the former spacing of six feet helped many schools to meet the requirement that could not have done so under the former six-foot rule.
However, three feet of distance is still a space challenge to many schools. If spacing requirements remain at three feet, school leaders need to know immediately to begin making modifications.
Will masks be mandated?
Under current guidelines, yes, they are required for everyone in a school building.
Will the guidelines update to follow the CDC recommendations that only fully vaccinated people need to wear masks? If so, will schools be required to confirm if a child without a mask is fully vaccinated?
We don't know, and we won't know until we get new guidelines from the ISBE and (Illinois Department of Health) IDPH.
What will be the policy for quarantining due to Covid exposure?
The letter from the superintendents raises the question, how will students at home under quarantine be taught? In the previous school year, they had virtual instruction. But without the online learning option, what will this look like now?
What are the IDSB and the IDPH waiting on?
LUDA Executive Director Dr. John Burkey told the Kerr Report the following:
"The purpose of the letter was not to address each individual health guidance issue, but rather make the point that we support coming back to school fully in person in the fall, but we need guidance that will permit that to happen. We have a lot of respect for the role of the health experts in Illinois and their determinations regarding what is safe. But, we believe that guidance should be consistent with the guidance governing all the other places our students and staff attend in Illinois."
IDPH (Illinois Public Health Department) Public Information Officer Melaney Arnold said the ISBE and IDPH are working on updating school guidelines as they wait for additional guidance in early July from the CDC.
At the time of this writing, there has been no updated guidance, leaving Illinois school leaders unable to plan for the upcoming school year.
And leaving parents, students, teachers, and school administrators wondering what to expect next month when school resumes.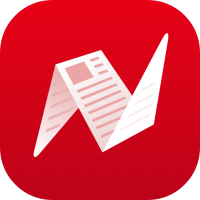 This is original content from NewsBreak's Creator Program. Join today to publish and share your own content.