Why everyone is talking about the Chicago Bears' possible move out of the city and why it's one step closer to reality
The chance the Bears might move out of Soldier Field, where they have played since 1971, has been discussed for months. Two weeks ago, a move seemed even closer to possibility when Bears president Ted Phillips announced the team was bidding to buy land in the suburb of Arlington Heights.
Phillips said in a statement, "We recently submitted a bid to purchase the Arlington International Racecourse property." He continued, "It's our obligation to explore every possible option to ensure we're doing what's best for our organization and its future. If selected, this step allows us to further evaluate the property and its potential."
And now, the Arlington Heights village board has approved the needed zoning change to allow a football field to be built on the 326 acres of land.
What still needs to happen before the move could occur?
The zoning change is big news, and it puts the franchise one step closer to moving the Bears out of Soldier Field, but there is a lot left that would need to happen before leaving Chicago could happen.
First, the Bears would need to win their bid for the property. And here's an interesting tidbit, the land is owned by Churchill Downs. The Bears just announced a partnership deal with Churchhill Downs in the Rivers Casino in Des Plaines, Illinois.
To sum it up, the Bears signed a deal with the very company that will be the ones to pick the winning bid for the land in Arlington Heights.
The next issue, the Bears are in a contract with Soldier Field until 2033. They'd have to either break their lease or be let out of it by the city, which seems unlikely. According to The Sports Rush, this could cost them around $84 million.
Then they would have to pay to have a new stadium built in Arlington Heights. Just buying the land is hundred of millions of dollars. And building a new stadium is not cheap. In Las Vegas, the recently opened Allegiant Stadium cost $2 billion. And that was cheap for stadiums. SoFi Stadium in Los Angeles was reported to cost $5 billion.
Would Chicago let the Bears out of their lease?
Unless something changes, it seems doubtful. Chicago Mayor Lori Lightfoot issued a harsh statement in which she reminded people the Bears are locked into their contract through 2033.
"This announcement from the Bears comes in the midst of negotiations for improvements at Soldier Field," Lightfoot said. "This is clearly a negotiating tactic that the Bears have used before. As a season ticket holder and longtime Bears fan, I am committed to keeping the 'Chicago' name in our football team.
"And like most Bears fans, we want the organization to focus on putting a winning team on the field, beating the Packers finally, and being relevant past October. Everything else is just noise," she finished.
The mayor of Arlington Heights disagrees, "I don't think this is a negotiating tactic," Hayes told the Chicago Tribune. "I do think the Bears are serious about this. It may not come to fruition, but I think they're seriously considering this."
Why some fans wouldn't mind a move away from Soldier Field
Fans have mixed feelings. The renovations to Soldier Field in 2002 reduced the seating capacity to 61,500, the lowest in the NFL. And the clash of the modern renovations resting on top of the classic collonades caused many fans to wonder who approved the design and why.
"It was a very, very sad thing to happen, particularly on the lakefront, which is supposed to be sacrosanct," said David Bahlman, the former president of Landmarks Illinois.
And even worse, it brought about ridicule from around the country. An article from 2003 in The New York Times joked, "It looks like a U.F.O. crash-landed on an ancient ruin; it's a giant egg in a giant egg cup; it's like a fat man trying to wedge himself into a skinny man's shorts."
Aside from the strange aesthetics, Soldier Field is difficult to get in and out of easily with the nearest "L" stop a mile away.
According to Windy City Gridiron, in a recent poll commissioned by Cor Strategies, two-thirds of respondents said they wanted to see the Chicago Bears move to Arlington Heights.
However, not every fan wants to see the team leave Chicago, even for a more convenient and modern stadium. Fred Berglund, a long-time season ticket holder, told ABC7 Chicago he prefers the stadium in Soldier Field without a dome or retractable roof and hopes the Bears will stay.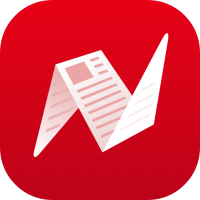 This is original content from NewsBreak's Creator Program. Join today to publish and share your own content.