Did you know Illinois is one of the four most restrictive states in the country for consumer fireworks?
Illinois' Pyrotechnic Use Act prohibits the sale, possession, and use of all consumer fireworks except for novelty items.
You wouldn't know that Illinois has such restrictive fireworks laws if you spent the Fourth of July in my suburban Chicago neighborhood. The booms and hisses begin well before sundown, and the smell of gunpowder is heavy in the air. Children run around with sparklers while adults light Roman candles and fountains in the middle of the street.
And I've never seen a police officer stop any of it. However, they could if they wanted to.
According to IllinoisPolicy.org, buying and using fireworks in Illinois is illegal, with fines of up to $2,500 and even a year in prison.
Which fireworks are banned in Illinois?
All of them, except for novelty items, such as smoke bombs, snakes, party poppers, and sparklers. Although in the city of Chicago, sparklers are banned as well.
That means no fountains, bottle rockets, Roman candles, or any other of the popular consumer fireworks are allowed.
What other states ban fireworks?
Only three other states besides Illinois have fireworks laws that are as restrictive. Like Illinois, Vermont and Ohio allow only novelty items. And Massachusetts has an outright ban on all fireworks. However, Ohio is considering relaxing its laws.
How do Illinois residents get their illegal fireworks?
They drive over the border to a neighboring state with less restrictive laws. Indiana, Missouri, Wisconsin, and Iowa all report that Illinois residents flock to their border stores near the Fourth of July holiday.
While it's not illegal to buy fireworks in a state that allows them, it becomes a federal offense to cross the Illinois border in possession of them. An offense that could get you a year in jail if the U.S. Attorney chose to prosecute, which is probably unlikely.
But Illinois' restrictive laws are not stopping residents from hopping the border to buy up their favorite pyrotechnics before the holiday.
According to managing partner Justin Bartlett of Crossroads Fireworks in Bettendorf, Iowa, "We usually see about half of our license plates are from Illinois" Bartlett told The Center Square in 2019, "That's why we put the store here. We want to be for Illinois what Missouri was for Iowa before Iowa legalized [fireworks] in 2017."
Does Illinois enforce fireworks laws?
They do. However, it depends where you live. From my observations, fireworks laws don't seem to be enforced in my Chicago suburb.
Whether or not setting off fireworks can bring you fines or even jail time probably depends on your municipality. The fireworks that you can't buy in a shop, the ones that are illegal everywhere, like cherry bombs and M-80s, are policed by the Bureau of Alcohol, Tobacco, Firearms, and Explosives (ATF). Setting off one of those can get you in much more trouble than a Roman candle or bottle rocket.
Also, local ordinances can add fines and penalties in addition to state laws.
Consumer fireworks can be dangerous
The western part of the U.S. has been hit with recording-breaking heat and drought this summer. Many fireworks bans have been cropping up in those states. Officials are concerned fireworks could spark wildfires in severely dry conditions.
Aside from igniting fires, setting off fireworks in your backyard can cause severe injuries and even death. In 2020, 163 patients were treated at area hospitals for fireworks-related injuries. In 2019, a 53-year man in Chicago died from fireworks injuries, and in 2017, a 42-year-old man was killed when a firework exploded in his face.
Even sparklers can cause injuries
Although sparklers are legal in Illinois, they can also be dangerous. Sparklers can reach 1,800 degrees Fahrenheit, and many of the injuries from sparklers happen to children.
Dr. Afaaf Shakir of the University of Chicago Hospitals, told ABC 7 Chicago, "A lot of these patients, more and more of them are pediatric patients. Kids. They're not supervised. It changes their lives. It's devastating."
Set off fireworks at home at your own risk
While plenty of people use fireworks in Illinois, the laws are restrictive. And all fireworks, even sparklers, can be dangerous.
Be sure to supervise children even when using legal novelty items. I like the idea I found one year on Pinterest, originally from a Lifehacker article where you can use a plastic cup as a sparkler shield for children.
Whether lawmakers will someday decide to relax the Illinois fireworks laws or not, I'm sure the booms and hisses will continue on my block this Fourth of July.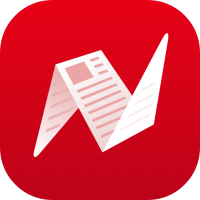 This is original content from NewsBreak's Creator Program. Join today to publish and share your own content.