In a drama-filled meeting that was over with quickly, Lightfoot sparred with council members over the Law Department's handling of the lawsuit filed by Anjanette Young. And the vote to rename Lake Shore Drive to DuSable was delayed again.
The meeting quickly deteriorated into the bizarre when a vote was called for Celia Meza to become the next corporation counsel and the first Latina to serve as the city's top attorney.
Immediately, Alderman Raymond Lopez, 15th Ward motioned to delay the vote, and 20th Ward Alderman Jeanette Taylor motioned to second it.
Several aldermen asked Lopez not to block the confirmation, and Lightfoot called a recess. Lightfoot then left her seat to walk over to speak to Taylor.
The talk grew into a heated argument at the back of the chamber held in full view of reporters. As cameras flashed and video recorded, the argument continued.
Afterward, Taylor said to WTTW she told Lightfoot during the argument "not to talk to me like a child" and to "put her hands down."
Taylor continued, "We are co-workers and she clearly does not understand that, I'll make her understand that. That her who wants to be a one-woman show. I don't have time for that. Chicago doesn't have time for it."
The reason for the alderman's delay on the vote for Meza?
The two aldermen object to the city's Law Department handling of a lawsuit filed by Anjanette Young. Young's home was mistakenly raided by police in February 2019.
In a recent news conference, Young told reporters, "I absolutely feel betrayed by the mayor. So mayor, you can threaten to dismiss this case. I'm very certain, and I'm not an attorney, that we will move forward in court and if we have to go to trial, I'm ready to go to trial."
The raid was captured by a video taken from the officer's body-worn cameras. It showed social worker Young, in her apartment, handcuffed and naked while the officers searched the premises and ignored her repeated pleas that they were in the wrong home. The search went on for 40 minutes.
Negotiations broke down between Law Department and Young's attorney
The Chicago Law Department announced in a statement there is, "no disagreement that the events which occurred at Ms. Young's home in February 2019 were traumatic for her and the community."
The statement continued, "No one should have to endure what Ms. Young experienced which is why the City has remained committed to mending the harm done and finding an equitable and expeditious resolution to this matter."
However, Young's attorney Keenan Saulter walked away from negotiations and argued that the settlement offer was under half of what has been offered in a similar case.
Anjanette Young ordinance
Saulter is urging for the passage of the Anjanette Young ordinance. This ordinance would reform search warrants by requiring diversity in raid teams and banning no-knock warrants.
"So when they found me, with no clothes on, it meant this ordinance would at least hold them accountable for how they treat me in that moment," Young said while speaking at a City Council meeting in February.
"The reality is, that if the Anjanette Young ordinance had been in place at the time of this raid, Ms. Young would not be suffering this trauma," Saulter said. "But not only Ms. Young, so many other families have been violated by the Chicago Police Department."
Taylor wants the city to settle Young's lawsuit
Taylor said the reason she blocked Meza's confirmation is to call to attention the city's refusal to settle Young's lawsuit. Taylor said, "This is about their mistreatment of Ms. Young."
The vote for Lake Shore Drive
Now the vote to rename 17 miles of Lake Shore Drive for Chicago's Black founding father, Jean Baptiste Point DuSable, has been delayed until the next council meeting on Friday at 1 PM
We will have to wait until Friday to see whether the council will be able to get business done on Friday or dissolve into arguments once again.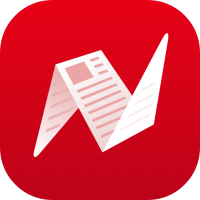 This is original content from NewsBreak's Creator Program. Join today to publish and share your own content.