With gift cards, free Lollapalooza tickets, and an Illinois lottery, officials are going all out trying to reach the vaccine-hesitant before the dangerous Delta variant takes over
As the world struggles to get enough vaccines for the global population, America has a different problem. The U.S. is experiencing a surplus of vaccine supply combined with vaccine-hesitant citizens.
According to Our World in Data, over 53% of all Americans have received at least one Covid-19 vaccine dose. Globally, it's a different story. Only 22% of people around the world have had at least one dose. And in low-income countries, it's only .9%.
Illinois is slightly ahead of the national average, 58% of the total population has received one dose. While in the city of Chicago, it's currently about 54%.
President Biden's goal of getting 70% of American adults with at least one dose of the Covid vaccine should be easy to reach. It's not for lack of supply that the country, and the state of Illinois, is not on target to reach the goal.
But, the rate of vaccinations has fallen, and now health officials are doing all they can to motivate people to get their shots.
84 cases of the Delta variant in Illinois
The fear is the more contagious Delta variant, which was first detected in India, will gain a foothold in the U.S. In the state of Illinois, 84 cases of the Delta variant have already been detected, with 70 of those in Chicago.
Public health Commissioner Dr. Allison Arwady said of the Delta cases, "They are all over the city, but they are very strongly concentrated in unvaccinated Chicagoans."
Dr. Arwady explained, "We are seeing all cases, not just the variants, really landing in unvaccinated neighborhoods and especially social networks, so that's where we are continuing to put our primary focus."
The Delta variant is on the rise throughout the U.S. According to a recent White House press briefing Delta variant cases have doubled in the last two weeks.
The good news is, the vaccines work against the Delta variant. Dr. Anthony Fauci said in the press briefing, the second dose of the Pfizer vaccine is 88% effective against the Delta variant.
Chicago residents can get vaccinated at home
Despite the safety, effectiveness, and convenience of Covid-19 vaccinations, the vaccine rate has stalled in Illinois, especially among younger residents.
Chicago public health officials hope their expansion of the in-home vaccination program will help reach communities where the vaccine rate is low.
Every Chicago resident aged 12 and over is eligible to receive a vaccine at home. And with that in-home vaccine comes one $50 GrubHub gift card per household. "Make it a family affair," Dr. Arwady said. "You make one appointment for your whole household."
Free concert tickets
On Saturday, June 26, Chicago officials will give out 1,200 single-day Lallapolooza festival tickets to those that make a vaccine appointment at one of four vaccination sites: Wilbur Wright College, Richard J. Daley College, Kennedy King College, and Malcolm X College.
You must have an appointment for the free tickets. You can find out details and secure your appointment here.
Illinois cash lottery
Gov. JB Pritzker announced the "All In for the Win" Illinois lottery which will begin drawings on the week of July 8. The lottery will give out a total of $10 million in the form of $7 million cash prizes for adults and $3 million scholarships for youth.
The cash prizes will range from $100,000 to $1 million, while children can win Bright Start college plans worth $150,000.
The grand finale will be held on August 26 when two million-dollar cash prize winners will be announced.
If you are a state resident that received at least one vaccine dose in Illinois, you don't need to do anything to be entered in the drawing.
"You did your part already, and this is a way of saying thank you," Gov. Pritzker said. "It's also our way of saying to those who haven't yet been vaccinated: please join us. Vaccines are incredibly effective. And they keep you protected, but they also make your community safer."
Will incentive programs work?
They might. They will most likely have the biggest effect on people who aren't against getting a vaccine but haven't found the time or motivation to get one yet.
Ohio, New York, and Los Angeles have reported an uptick in vaccination rates after announcing incentives. Though some experts have concerns that the incentives could backfire and make people more suspicious of the vaccine.
The bottom line: Nathan Novemsky, a professor of marketing and psychology at Yale University, told Axios, "The lotteries will work best on people who simply 'haven't bothered' to get vaccinated yet, where the potential prizes act as the extra incentive needed to push them 'over the edge from inertia to acting."
He continued, "If someone is hesitant or worried that it's going to have, for example, negative health effects, then no, the lottery is probably not going to change much."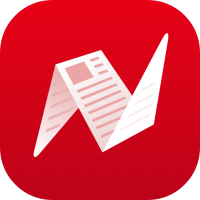 This is original content from NewsBreak's Creator Program. Join today to publish and share your own content.