Members of the carrot family: wild parsnip and giant hogweed can cause chemical burns to your skin.
You wouldn't think a carrot could cause any harm. But contact with these invasive types of carrot plants can cause painful skin reactions. Fortunately, giant hogweed is believed to have been eradicated in Illinois. But wild parsnip is flourishing.
Invasive plants aren't always bad
Many plants growing in America are not native to our land. For example, Kentucky bluegrass is not from Kentucky but was brought over by colonists seeking to replace the wild American prairie with the familiar rolling pastures from their homeland. And Bermuda grass, commonly used for sports fields, is originally from Asia.
But sometimes, introducing a non-native plant has led to trouble. English ivy from Europe, while very picturesque, can destroy buildings. And kudzu was planted by the U.S. government in the 1930s and 1940s to reduce soil erosion. It quickly took over forests in the Southeast by smothering native species of plants and toppling over trees.
Dangerous weeds found in Illinois
Ironically, both giant hogweed and wild parsnip were planted on purpose in the U.S. Now they are classified as noxious weeds by many agricultural and governing bodies.
According to the Illinois Department of Natural Resources (IDNR), "The juices of giant hogweed and wild parsnip cause severe blistering of the skin of humans soon after contact with the juice if exposed to direct sunlight."
It gets worse, "Scars from both of these plants will be noticeable for several years."
Giant hogweed
Giant hogweed was planted in America as an ornamental plant from Eastern Europe. It was first found in New York in 1917 and eventually made its way to Illinois. The good news is, giant hogweed has not been seen recently in Illinois and is believed to have been eradicated.
You can recognize giant hogweed (Heracleum mantegazzianum) by its hairy stem with purple blotches. It looks much like Queen Anne's lace, but larger. It can get to about 8 to 15 feet tall. The leaves are large and jagged. In summer, the plant has large 2 foot wide white flowers. Some have mistaken giant hogweed for elderberries or cow parsnip.
If you get the sap on your skin, it will cause severe chemical burns. Don't rub your eyes if you get into it, as it can cause blindness if the sap gets in your eyes.
If you think you have spotted giant hogweed, contact the IDNR or your local extension office.
Wild parsnip
When wild parsnip (Pastinaca sativa) gets on the skin and reacts to sunlight it causes bad chemical burns.
Wild parsnip came to Illinois from settlers that planted it, along with wild carrots, to eat the roots. And now, you can find it all throughout the state, including vacant lots, along roadways, and even in your backyard.
You can recognize wild parsnip by the compound leaves (like an ash tree leaf), pale yellow flowers (resembling dill), and its height of 3 to 5 feet. It's commonly found in open fields, prairies, and ditches.
Clair Ryan, the coordinator of the Midwest Invasive Plant Network told the Chicago Tribune, "Wild parsnip has been reported in every Illinois county, and it's as ubiquitous in other Midwest states."
Ryan continued, "And at the point an invasive plant is ubiquitous, it becomes impossible to eradicate."
The reaction from the sap of wild parsnip can cause second-degree burns with blisters that won't heal for weeks.
Other poisonous plants in Illinois
Along with wild parsnip and giant hogweed, Illinois is also home to poison ivy, poison oak, and poison sumac. Though these can cause uncomfortable rashes, they aren't as severe as the burns from the sap of wild parsnip and giant hogweed plants.
If you suspect you have come in contact with any of these plants, wash the sap or plant oils off of your skin immediately. And stay out of the sun if you suspect wild parsnip to avoid severe burns from the reaction of the sap to sunlight.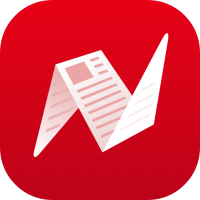 This is original content from NewsBreak's Creator Program. Join today to publish and share your own content.