If you're like I am, no matter how much you may enjoy baking for family members and friends, the oppressive summer heat, along with demanding obligations, can make hours in the kitchen problematic.
Still, let's be honest here. No summer outdoor barbeque, birthday celebration or Sunday family dinner is complete without a good old Apple Pie, Sweet Potatoe Pie, Red Velvet Cake, or Chocolate Cake. Wouldn't you agree?
There's no better way to bond than through good food.
According to Windsorcakecraft.co: "The advantage of buying a ready-made or specially produced cake is that it saves time. Most people lead very busy lives and simply do not have the time to give to baking a cake from scratch and then intricately designing it to ensure that it looks fantastic.
To create a professional looking cake for a special occasion, it would be necessary to have some expe-
rience or talent in the kitchen. Without this, there is always the possibility that something could go
wrong, leaving a disaster in its wake. Choosing a store-bought cake means that you will have a cake
that looks and tastes fantastic."
With this in mind, here's what I recommend to impress your next guests without a lot of labor or fuss. And here's the icing on the proverbial cake: keep in mind that many times, purchasing store bought baked goods is less expensive than making these treats at home.
THESE LOCAL GROCERS PROVIDE DELICIOUS HOME BAKED GOODS THAT RIVAL THE REAL THING! CHECK THEM OUT SOON.
PATTI LABELLE'S SWEET POTATOE PIE @ WALMARTS FOR $4.99
L'OVEN FRESH APPLE PIE @ ALDI FOR $3.99
LEMON BUNDT CAKE @ JEWEL FOR $5.00
CHEESE CAKE ASSORTED PLATTER @ FOOD FOR LESS $12.99
Please note: prices may vary depending upon your location and in-store sales.
Final Thought
Additionally, don't forget to check out the many excellent baked goods provided at the neighborhood Farmer's Market in your area to support local vendors this summer. Bon Appetit!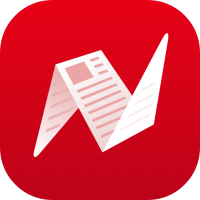 This is original content from NewsBreak's Creator Program. Join today to publish and share your own content.