"There must be 50 ways to leave your lover."
This just in: Divorce parties are all the rage.
Are you or someone you know rejoicing as a result of being "liberated" from an oppressive or abusive marital relationship? Looking to turn the page to a new chapter in life? Seeking to celebrate an end to something that was perhaps foolish to ever begin?
If so, you may just want to say "I do" to a Divorce Party!
That's right. You heard it here first. That is...unless you already knew.
FOR THE PURPOSE OF ENLIGHTENMENT, HERE'S THE 4-1-1 ON THESE TYPE OF CELEBRATIONS.
WHAT EXACTLY IS A DIVORCE PARTY...?
As the name implies, a D.P. is a celebration of the termination of marital relations.
Much like a bachelorette party, it combines a lot of fun, friends, some spirits and some form of entertainment to mark the occasion and officially bid farewell to former ties.
Here's how Wikipedia defines it: "A divorce party (also known as a divorce ceremony is a ceremony that celebrates the end of a marriage or civil union. They can involve either one or both members of the separating couple. Divorce parties have been called the final frontier in the wedding industry complex, and often involve a toast that emphasizes the couple beginning new chapters in their lives.Similar to weddings, divorce parties take on many tenors and serve different purposes. Divorce parties in which couples have become independent of one another are often an announcement of newfound singledom. These divorce parties are often equated to bachelor or bachelorette parties and involve divorce cakes, wedding ring coffins, just-divorced banners, and divorce rings (a notched, or broken, circle)."
WHY DO PEOPLE HAVE DIVORCE PARTIES?
Oprahdaily.com sums it up as follows: "Whether your divorce is a result of a loveless marriage, a toxic relationship, or two people simply growing apart, there's no doubt this sort of split is one of the hardest life events a person can go through. And that's exactly why divorce parties exist. Perhaps you wanted out for years and are truly in celebration mode or you were blindsided by the breakup and are still working through all of your emotions—either way, a divorce party can help the newly single turn a new page once the long (and often costly) proceedings are finally over. "Women and men use divorce parties as a right of passage to their new life," says Dori Shwirtz, a divorce mediator and coach for Divorce Harmony. "It's also an opportunity to celebrate with your friends and family that have been there with you every step of the way."
WHAT HAPPENS AT A DIVORCE PARTY?
Activities can be as diverse as the people who choose to partake in these parties. Sometimes there are games; a burning ceremony to get rid of old photos, wedding gowns and purge bad memories; drinking; dancing; etc.
FOR FUN, IF YOU ARE CONTEMPLATING HAVING ONE, HERE ARE A FEWS SONGS THAT I WOULD RECOMMEND BE ADDED TO THE PLAYLIST FOR THE EVENING:
BEAT IT!-- BY MICHAEL JACKSON
I WILL SURVIVE-- BY GLORIA GAYNOR
PARTY LIKE IT'S 1999-- BY PRINCE
SHOUT, SHOUT! -- BY TEARS FOR FEARS
LOVE YOURSELF--BY JUSTIN BIEBER
ABOUT HOWL @ THE MOON...
According to their website, here's what Howl @ the Moon has to offer: "When things have not worked out quite the way you dreamed, there is one place you can always turn to for an unforgettable night out. Host your divorce party at Howl at the Moon for a thrilling celebration that is ready to ring in the next chapter of your life, complete with a rocking dance floor, unbelievable drinks and a live music experience filled with your favorite songs."
To book your slammin, jammin Divorce Party, visit Howl @ the Moon soon.
https://www.howlatthemoon.com/divorce-parties/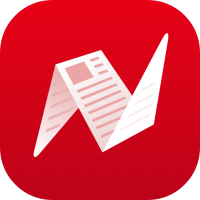 This is original content from NewsBreak's Creator Program. Join today to publish and share your own content.