A few years back, while attending the Farmers' Market in my local area, I was impressed by a participating vendor's baked goods. With limited time left, I asked for her business card and continued to browse around a bit before going home. Later that week, when I considered contacting her to cater one of my events, I pulled her card out of my purse to move forward. To my surprise, her lovely business card had no contact number.
Can you imagine that? Of course the card did provide ways for potential customers to "follow her on Facebook." I lost interest and decided on other options. Truth is, I can't count the number of times when a business has lost my business, due to marketing mistakes and poor customer service.
ACCORDINGLY, HERE ARE 4 MISTAKES TO AVOID IN 2021:
NOT HAVING AN ONLINE PRESENCE
In this day and age, having some type of online presence is crucial to business survival and profitability. This allows for potential customers to see your products, understand your offerings, examine your prices, etc.
The good news is that you don't necessarily have to hire a professional website designer. There are many sites that can be personally designed through content management systems and software programs like Wordpress or Blogger. As you grow in your business and are able to sustain additional expenditures, you can always employ the services of a professional website designer later. But, start somewhere.
2. HAVING BUSINESS CARDS WITH INCOMPLETE INFORMATION
Minimally, your business cards should reflect your email address, at least one social media account and a phone number. Make it easy to close the deal! Don't make potential customers play "hide and seek."
3. NOT CARRYING BUSINESS CARDS WITH YOU AT ALL TIMES
You just never know when you will be somewhere in public and strike up a conversation with someone who could be in need of your services or products. As a point of reference here, I was out shopping some time ago, and encountered a lady who was in the same store who happened to be a party planner. We had a brief exchange and I was intrigued by some of her suggestions and decorating tips. When I asked for her card, she told me she had accidentally left them at home. Another one bites the dust...
4. NOT CONSIDERING A "MARKETING MIX"
For optimal results, it's best to incorporate different strategies in your promotional efforts. This includes social media marketing, networking through organizations affiliated with your industry, and even distributing business cards when applicable.
Final Thought
Remember that in marketing consistency counts. Make sure to make an intentional effort on an ongoing basis. Every little bit counts.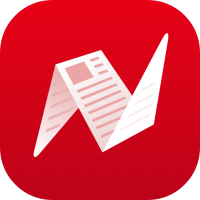 This is original content from NewsBreak's Creator Program. Join today to publish and share your own content.