Full disclosure here: I love poetry.
I have been penning passionate poetry since I was a teenager. I've even garnered a few creative awards accordingly, along the way.
And I am convinced that if given the proper exposure, most people would love it too. The problem?
Most of us initially "sampled" poetry back in grade school. Back then, the types of works most of us were asked to read and analyze came across as abstract and boring. True?
So, when we graduated from college, we avoided it like a root canal.
But, believe it or not, there's some great stuff out there. Poetry that can transform and inform you.
If you doubt it, a perfect example would be the poetic works of Poet Laureate, Amanda Gorman, who read at President Biden's inauguration recently. OMG! Her words were so eloquent, so powerful, so inspiring. She made me proud to be a poet too.
CHICAGO'S POETIC HISTORY
Throughout the decades, Chicago has produced some very popular and prolific poets.
According to Britannica.com: When you think of renowned literary cities, places like Paris at the turn of the 20th Century or Joyce's Dublin most likely spring to mind. However, it should be noted that Chicago has also produced some of the world's most esteemed novelists, short story writers, poets, and journalists. The city's fast-pace life and its notorious politics have served as inspiration for some writers to author harsh criticisms against it while others have penned anthems celebrating its imperfections to place it among the other great cities of the world."
HERE ARE 4 CHICAGO POETS EVERYONE SHOULD READ TO EXPAND THEIR LITERARY HORIZONS, THEIR KNOWLEDGE BASE, AND TO BECOME FUTURE POETRY FANS:
GWENDOLYN BROOKS
Gwendolyn Brooks was a Chicago Transplant; she was originally born in Kansas and moved here at an early age. Her impact on the poetry scene and the literary world in general can certainly not be denied. Her eclectic style, ability to connect with different cultures, and worldly wisdom made her one of the most popular African-American poets of our times. Brooks was awarded the Pulitzer Prize, as a result, she became the first African American to win this highly-regarded literary prize.
SANDRA CISNEROS
Cisneros is of Mexican American Influence. A multi-genre writer, many know of her as the author of The House on Mango Street; which I remember reading back in school, even now. Her books have been translated into more than 20 languages and shared across the world.
SHEL SILVERSTEIN
Born in the 1930's, this very talented and prolific poet has been entertaining and engaging children through his delightful verse for decades. Additionally, Silverstein was a gifted lyricist who is said to have written "A Boy Named Sue"--A popular hit for Johnny Cash.
CARL SANDBURG
Sandburg is perhaps most noted for the publication of his piece "Chicago" in 1914. In it, Sandburg addresses the trials, tribulations and pride of the city's residents and institutions. It was this poem, along with his entire collection titled Chicago Poems (1916), that launched his professional career and anchored his place anong literary greats.
Final Thought
These authors' works can more than likely be located at your local library or online at Amazon.com. Enjoy!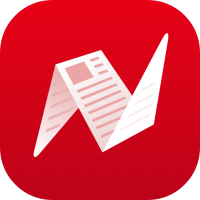 This is original content from NewsBreak's Creator Program. Join today to publish and share your own content.