Most people are aware of the national organization known as AARP that provides advocacy and products and services discounts to people 50 years of age and older, through their partnerships with various companies and vendors.
But, did you know that senior citizens in Chicago can save big money too with numerous little discounts on everything from food to clothing to admission fees?
Knowledge is power.
And knowlege can also translate into economic power. Let's face it: most seniors need to save more cash in their later years due to reduced income and the increased cost of living. And every little bit helps.
According to Companionsforseniors.com: " Growing older definitely comes with perks — including wisdom, experience, and the ability to slow down and enjoy life on your terms. To help make your golden years even greater, Chicago seniors can take advantage of impressive discounts and deals on everything from movie tickets, to meals, to museums."
Note: Policies and places vary, so you may want to bring your drivers license or State of IL I.D. as proof of age.
With this in mind, here are a few places seniors can grab their discounts in the Windy City:
GOODWILL on 93RD AND WESTERN
Senior shoppers are provided a 15% discount every Wednesday, in addition to the store's color-coded sale items.
Every Tuesday seniors receive a 10% discount on their goodies by signing up for the store's Every Tuesday Club. Get in where you fit in!
This discount can sometimes differ depending upon the location, but be sure to ask anyway. It's usually 10%.
Provides reduced fare bus cards for Chicago Seniors to run errands, visit, or keep their various
monthly appointments. It's about 50% off regular fare.
For an extended listing of other places and programs offering benefits to seniors, consider checking out this helpful list:
https://companionsforseniors.com/2020/11/how-to-find-senior-deals-and-discounts-in-chicago/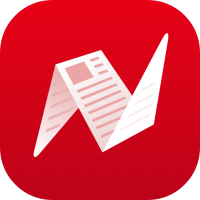 This is original content from NewsBreak's Creator Program. Join today to publish and share your own content.