Despite all the negative media attention on rampant violence, drama and disharmony in our city, Chicago is not all bad. Don't believe the hype.
If so, would it be this darn populated? Hello?
Truth is, Chicago is as Charles Dickens would say "a tale of two cities."
Meaning that there are both good and bad things that the Windy City represents. Much like most big cities.
As a point of reference, here are some of those good things:
Chicago is rich in history and famous folks who have made a tremendous impact in this world and our current culture. President Obama; Oprah Winfrey; Michelle Obama; and Walt Disney all have Chicago ties.
But, don't take my word for it.
According to Famous people.com: "Situated in the state of Illinois is the country's third most populous city and the most populous in the Midwestern United States – the city of Chicago. With several monuments and landmarks, Chicago is one of the top visited cities in the United States of America. It is often referred to as 'The Windy City' and houses a massive population of almost 10 million. Numerous distinguished and celebrated personalities were born and raised in Chicago. From the former first-lady Michelle Obama to Hillary Clinton, Chicago is the birthplace of many celebrities. Individuals such as Walt Disney, Hugh Hefner, Robin Williams, Harrison Ford, Soulja Boy, Cindy Crawford and John Cusack were born in the city of Chicago."
Chicago has some of the best and most beautiful architecture and landmarks in this country.
Chicago is a fun and vibrant city with an active arts scene and an array of entertainment options. Chicagoans know how to have a good time!
With this being said, here are a few fun things to do on a Sunday in Chicago this summer.
THE FARMER'S MARKET
Visiting the Farmer's Market on a Sunday is a great way to enjoy the outdoors, purchase healthy food items, and support local vendors. Depending upon which market you visit, some also have live entertainment as well. Vendor opportunities are also available. Find out more here: https://www.chicago.gov/city/en/depts/dca/supp_info/farmers_market.html
SUNDAYS ON STATE
Is a free, interactive, block party, where participants can "safely enjoy art, culture, active recreation, retail, bars, restaurants, and local attractions. Experience everyone's neighborhood, the Loop, like never before! #SundaysOnState
Please note: Sundays on State will NOT take place August 1 or August 15.
Learn more about Sundays on State at their website:
https://loopchicago.com/events/sundays-on-state/
UNDERGROUND DONUT TOUR
This is definitely a "sweet deal" for those who want to indulge in something different and delicious. Since 2015, these popular food tours have been enjoyed by many. Tours are conducted several times a week. They are conducted year-round Thursday, Friday, Saturday and Sunday starting at 9am. "We also run the tour at 12pm on Saturday and Sunday, but check the calendar for full availability as tours can often sell out. We also do private tours any day of the week, so contact us here if you're interested."
CHICAGO GANGSTERS AND GHOSTS TOUR
Be prepared to get scared! And to experience a little history and mystery in the process. According to their website: "Chicago is known worldwide for a colorful gangster past, starting during the 1920s and 30s with murder and mayhem down every alleyway. Gangster interactions became an everyday occurrence, with gangland shootings dominating news headlines from Chicago's finest hotels, speakeasies, and mysterious sidewalks. Although the activity has since quieted down… it's still alive, whether you want to believe it or not."
Book your next tour here:
https://gangstersandghosts.com/
Make Sunday a fun day!
Practice proper Covid-19 safety measures.
And don't forget to add a local church service or two in your monthly stops.
#SummerBucketList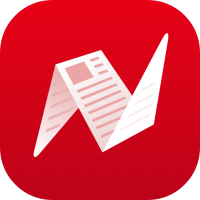 This is original content from NewsBreak's Creator Program. Join today to publish and share your own content.