Some time ago, I took on a client with whom I had initial reservations. Shortly after we made a verbal agreement, I felt conflicted.
It wasn't my first choice of assignments, and the estimated time for completion would be somewhat demanding, given my other obligations.
But I convinced myself that the extra money certainly couldn't hurt.
Later I began to doubt my decision. Upon reflection, I began to wonder whether it would really be in my best interest. But it was too late. Since I had given my word, I decided to commit to the project and make the best of things.
Ironically, this source of extra income that I convinced myself I needed, ended up making me feel trapped and compromised.
How many of us have done the same thing when it comes to relationships?
We settle and second guess…
To combat loneliness or fear,
Or due to family pressures,
Or a "biological time clock" ticking
Or the desire to be validated by having a partner
Sound familiar?
Or how about the many times we sacrifice our personal comfort or peace
To be liked, or to avoid others' wrath
By loaning money that we'd prefer not to
Or going on a blind date arranged by a family member or friend,
Sound familiar?
Or how about the years that we sell our souls by toiling daily on jobs that make us feel stressful.
The end result? We feel sick to our souls. We have less energy and joy. And ultimately we feel resentful, cheated and cheapened.
There's a sinking, unsettling feeling to settling. It always comes with a price.
Now, don't get me wrong. In life there's always a "trade-off", but that's different.
Settling means accepting less than we deserve or truly desire.
Whereas a trade off is simply the mature realization that for every gain there is a sacrifice, and that no man or woman is perfect.
Are you lingering in a relationship that makes you feel unworthy? Cheated? Abused? Victimized? Unequally yoked?
Don't.
Regardless as to what statistics state, or your friends try to make you believe, you deserve better. But that realization has to start with you.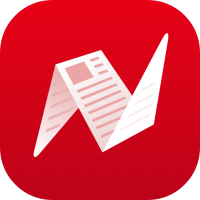 This is original content from NewsBreak's Creator Program. Join today to publish and share your own content.