In this day and age of activism, many of us struggle with what we can do to make a positive impact in our communities and the city in which we live.
There's no doubt about it. We may not readily have the financial resources to contribute to worthy causes that mirror our values, or big chunks of time to devote to long-term projects with ongoing voluntary needs. So by default, too often we end up doing nothing. The end result? Problems that continue to plague our neighborhoods, our schools, our churches, and our social programs.
But it doesn't have to be that way.
Cleanupgiveback.org Needs a Few Extra Hands
WHO THEY ARE:
This group is a clean-up program for parks and streets in Illinois, purposed to beautify communities and foster pride in our neighborhoods. Their website shares the following about their organizational focus: "We will seek out locations most in need if your group does not have a place in mind. We provide safety vests, trash pickup utensils, trash bags, gloves and water. We co-ordinate with government officials and post official signage during the campaign to make your Volunteer Day a great success. We ensure proper removal of trash. Corporate and group donations directly fund our general operating expenses and our mission."
UPCOMING CALENDAR FOR VOLUNTEERS IN CHICAGO AND LOCAL SUBURBAN AREAS
Friday, August 6, 2021
2:00pm-4:00pm
2518 W. Van Buren, Chicago
Additionally, they welcome the entire family to get on board and get involved. Social distancing will reportedly be practiced as well.
To learn more visit their site: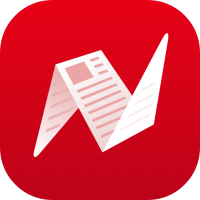 This is original content from NewsBreak's Creator Program. Join today to publish and share your own content.