Truth be told, there are more ups and downs in today's business climate than at an amusement park. And to make matters worse, inconsistent income can lead to stress. Stress can cause a lack of productivity and focus.
There's a better way to live the life you desire and deserve, and to get off the financial see-saw many entrepreneurs experience.
Based upon more than a decade of professional freelancing, during good times and bad, here are a few practices and principles I've discovered that can keep you in the game and keep your business in the black.
1). "Court" repeat customers.
The Pareto Principle contends that 80% of business will come from 20% of your customers. All the more reason why repeat customers should be romanced and remembered like your teenage crush! They save you time, money, and marketing efforts. Why not establish a "Customer's Appreciation" Day? Or offer discounts for certain spending levels, or holiday discounts? Leading retailers do. Another smart retention practice is to send cards and gifts for special occasions or milestones.
In other words….give to receive.
2). Build better contracts and payment policies.
Many times, it's the little details that we overlook that can keep us from meeting our income goals and reaching new levels. Here's a case in point. A few years ago, a new client provided me with a post-dated check for services rendered on her website launch. Since I wanted to appear flexible and accommodating, I didn't make a fuss over it. But, essentially it meant that I had to wait for funds due, and spend time and effort to physically go to the bank to negotiate it, (as opposed to cash or PayPal payments). Turns out that the client's bank charged me $7.00 to cash the check because I didn't have an existing account with them. Don't "work harder, work smarter."
Make sure your contracts protect and prosper you. Add penalties and extra compensation for late payments, "special arrangements," missed payments, and NSF fees. I learned the hard way, but it's a lesson I've definitely mastered. Think of it in the same vein as with banks and "Nuisance Fees."
Don't cheat yourself, treat yourself.
3). Make Marketing a priority, not an after-thought.
Like it or not, ongoing marketing is a must to build your customer base and your bottom line. There's good news, though: it need not be complicated or time-consuming to be effective. Add your website link to your outgoing email signature line. Guest post at prominent blogs in your industry, and include a "beefy" bio with your services and expertise. Make flyers and leave them at your local library or community center. Make marketing a part of your weekly routine to make money on the regular.
4). Overcome your "poverty mindset" and limiting beliefs.
For a long time, I didn't get this: that there is a correlation between thoughts and manifestation. Even the Good Book tells us that :"As a man thinketh, so it is."
What self-defeating thoughts are holding you back? What negative self-talk is causing doubt and detriment? Perhaps it's low self-esteem from childhood? Or fear of real success and what it would mean? Retrain your brain.
In the Book "Ask and it is Given," authors Esther and Jerry Hicks share: "If there is something that you desire that you currently do not have, you need only put your attention upon it, and by the Law of Attraction, it will come to you. For as you think about this thing or experience you desire, you offer a vibration, and then, by Law, that very thing or experience must come to you. However, if there is something that you desire that you currently do not have, and you put your attention upon your current state of not having it, then Law of Attraction will continue to match that not having it vibration, so you will continue to not have that which you desire. It is Law." Remember too, you can't compete with other companies without confidence.
Final Thought
The entrepreneurial life requires a smart approach for optimal success. Follow these four strategies to up your bottom line, and provide for a more secure financial future.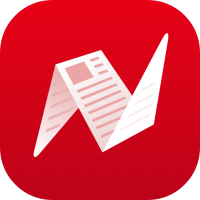 This is original content from NewsBreak's Creator Program. Join today to publish and share your own content.