In these tough economic times, it behooves us all to become "educated consumers" and to seek as many opportunities as possible to govern our dollars wisely and achieve more with less cash. There's no doubt about it: that "rainy day" that we have all been admonished to "save for" has arrived!
Rampant unemployment caused by the pandemic and the rising cost of living are major contributing factors. Still, shopping is a necessity, is it not?
Today's diva has got to shop to help feed our families; equip our homes with basic necessities; and to remain fashion forward. Hello?
Besides, a little "retail therapy" done well goes a long way.
With this being said, here are some major hot spots I have identified to make the most of your money and your time, while out bargain hunting in the Windy City.
Take note...
Before I list the places that I recommend, I would like to address why I prefer in-person shopping to shopping online.
Many times it feels safer. There are typically fewer chances for your credit card information to be stolen by hackers, or through identity theft crimes when shopping in stores as opposed to online retailers.
I have experienced less "buyers remorse" and merchandise exchanges after shopping. I sometimes find that when viewing items online there is a tendency for items to appear bigger and for product features to sometimes be exaggerated. When you buy things in person you see the real deal. You get to try it on; test it out; sample it; etc.
I get a broader shopping experience and ultimately bring home stuff that I wasn't looking for at the time, but needed or ending up getting a great bargain on. Not too long ago, for example, I scored a beautiful Calvin Klein designer bag drastically reduced. Yay!
NOW...FOR THOSE PLACES I PROMISED
FOR FOOD ITEMS
ALDI'S ON 76TH AND ASHLAND OR 95TH STREET IN EVERGREEN PARK
They offer an array of products and fresh produce. One of my fave things to buy are their baked good items. To die for! And much cheaper than buying fom a bakery.
FOR HOUSEHOLD ITEMS, GIFTS, ACCESSORIES
Shoppers can expect to get quality merchandise at affordable prices. To quote their commercial: " Yes for less!" At a recent visit, I bought a bag full of various items for less than one hundred bucks. Loved it! You will too.
FOR PAPER PRODUCTS, BOOKS, MOVIES, DINNERWARE, PARTY DECORATIONS
YOUR LOCAL DOLLAR TREE (PICK ANY ONE--THEY'RE EVERYWHERE)
Many people mistakingly believe that you can only get inferior, generic items at these establishments. Buying into the theory: "you get what you pay for." Not true. Not always. Remember, it's how you shop, not where you shop that counts. Make sure to have a discerning eye and to buy in small quantities first to test the quality and durability of items that you are trying for the first time.
FOR HARD TO FIND ONE OF A KIND ITEMS AND UNIQUE TRINKETS
GOODWILL ON 93RD AND WESTERN
Shopping here is like going on a treasure hunt! You truly never know what goodies you'll discover. From celebrity cook books, to missing china pieces for your dinnerware, to specialty journals, etc. On Wednesdays they also have a senior day where additional discounts are provided.
Final Thought
Be sure to consult the websites of the above places listed, or call for local hours and pandemic policies. Happy shopping!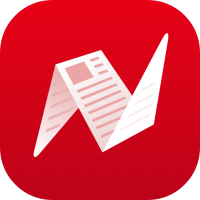 This is original content from NewsBreak's Creator Program. Join today to publish and share your own content.