There's no escaping it. At some time or another, many entrepreneurs and people in the business community will ultimately have to hire, collaborate with, or manage a freelancer.
Whether it's to design a logo, edit a novel, work as a virtual assistant or ghost write a book to share industry related knowledge--these qualified individuals are integral to your project's success.
There's an added bonus for companies: the continual use of freelancers can save businesses millions; as these workers don't typically receive health insurance, company perks, or overtime compensation.
A LOOK AT THE NUMBERS …
Due to the economy and the flexibility of this field, the numbers are increasing.
According to the Freelancer's Union, there are 53 million freelancers in the United States.
This makes up about 34% of our national workforce.
See more details here:
https://blog.freelancersunion.org/2014/09/04/53million/
Which is why it behooves you to know how to best work with freelancers, to achieve your goals, meet your bottom line objectives, minimize stress and create a win/win situation for all parties involved.
A LOOK AT WHO THEY ARE AND HOW THEY OPERATE…
Freelancers are often contracted, yet frequently misunderstood. They have the functionality of employees, and yet they are their own boss.
Freelancers hail from all different walks of life, areas and educational backgrounds. The one thing they do have in common is that they are "independent contractors" who by and large establish their own fees (commensurate with their educational attainment and experience), schedule and work arrangements. Many of them have transitioned from their professional careers in various industries, in search of greater autonomy, freedom, and the opportunity to control their earnings.
HOW TO GET THE MOST OUT OF THESE WORKING RELATIONSHIPS…
To attract the best candidates, make sure to list positions with reputable sites like Monster.com and Indeed.com. Request samples of work or references to enhance the selection process.
Make sure that there is a contractual agreement in place that specifically outlines the scope of work; the qualifications that need to be met for successful performance; pay rate; deadlines; and duration of the contract.
Offer a reasonable and fair rate to attract the best talent possible.
Final Thought
Under the right conditions, freelancers can help to build your business, your talent pool and your bottom line.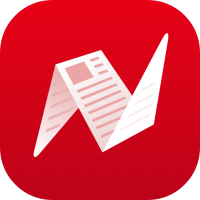 This is original content from NewsBreak's Creator Program. Join today to publish and share your own content.