Are you looking to hire a contractor for some home projects this summer? Dissatisfied with the dealings of a local business? Skeptical regarding today's potential scams? Needing to protect your hard earned dollars?
BBB has got you covered.
The Better Business Bureau of Chicago can help you to navigate these varied situations and make more informed decisions in 2021.
HERE'S WHAT YOU NEED TO KNOW ANOUT WHO THEY ARE AND THE SERVICES THEY PROVIDE TO CONSUMERS AND LOCAL BUSINESSES:
Though they offer an array of services and resources, here are the main four that are particularly advantageous:
Better Business Bureau helps consumers to make more informed decisions about businesses and their associated practices before signing on the dotted line.
Better Business Bureau, in its formation and its mission, serves to make business owners more accountable and more ethical in their dealings with the public.
Better Business Bureau provides conflict resolution in various business matters; which may save time and legal fees for parties involved.
BBB conducts Academy Webinars and special events to foster better business relationships.
According to their website, their mission is as follows:
" We are committed to helping businesses and consumers foster a marketplace of trust. From our home base in Chicago, we work to serve you in an area that spans from Northwest Illinois across the State to Kankakee and all the areas in between. We are on the road visiting communities, collaborating with local businesses, educating consumers and promoting relationships built on trust. We are supporting our military, assisting our seniors, empowering our youth and holding businesses to a higher standard so that you don't have to. Your continued support means more public outreach, more investigations into substandard business behaviors, more education on scam awareness, and more support for businesses that remain devoted to honesty and integrity. Together, we can make a powerful impact on the places we call home."
HERE ARE A FEW WAYS THEY HAVE HELPED ME IN THE PAST:
Before doing business with companies I have found in the Yellow Pages or on the Internet, I have used BBB's "Reliability Reports" to find out background information on various companies and any consumer complaints. Company websites can be deceiving. Therefore it "pays" to consult an objective source.
Over the years, I have used BBB resources to become a more "educated consumer" to save money and have fewer regrets in business matters.
ADDITIONAL SERVICES AND PROGRAMS OF WHICH YOU SHOULD BE AWARE:
BBB provides quotes, estimates and information on business proposals.
Their Educational Foundation hosts speaking engagements to build awareness of ethical business practices.
Their Wise Giving Alliance takes the guess work out of making donations to legitimate
charitable organizations.
They have a business directory in which businesses can be listed and they also provide accreditation to eligible companies. This can lend greater credibility and can have a positive impact on marketplace positioning in a competitive environment.
They have national programs for broader outreach.
BBB has an Auto Warranty Complaint division/department.
BBB provides scam alerts.
Final Thought
There is help available to consumers and businesses seeking to function better and flourish in 2021. Tap into it.
For more info visit the BBB website here:
https://www.bbb.org/local-bbb/bbb-of-chicago-and-northern-illinois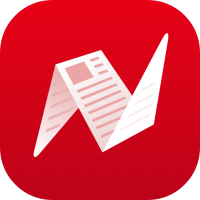 This is original content from NewsBreak's Creator Program. Join today to publish and share your own content.