"As a man thinketh, so it is."
Many women in search of their "knight in shining armor" would be surprised to discover that they are in some ways responsible for his M.I.A. status. That the things we tell ourselves and the fairy tales we've been fed can unknowingly sabotage our relationship success. It's true.
If we're not careful, limiting beliefs and myths can mean the difference between finding the love we desire and deserve, and being relegated to a life of bitterness, settling, a sense of feeling cheated, and romantic regrets.
Here are five of the most common mating myths most women buy into, and how they impact the quality of connections with the opposite sex and romantic health. In no particular order.
ALL MEN ARE DOGS---I've often heard women say, "boys will be boys" in an attempt to justify a mate's cheating behavior and make sense of his selfish actions. Though it may be true that "boys will be boys," most women are not trying to be in a relationship with a boy. Don't believe the hype. Men are not biologically "wired" for infidelity. Cheating is more of a character issue. In his popular best-selling book of former years, Michael Baisden said it best when he acknowledged that one of the main reasons men cheat is because females allow it. Hello!
THE GOOD MAN SHORTAGE---I was talking to a friend of mine some time ago, who endured relationship hell with her husband of many years, and is finally at a cross-road. She's convinced, as a result of sharing her romantic woes with some other female friends, that the pickings are slim in our community, and she'd be best served by staying with him and sticking it out. Nonsense! Though finding a good man can be as challenging as finding cheap gas, there are still some on the scene. Pray and persevere until you find him. Remember, you only need one.
HAVING "A PIECE OF MAN" IS BETTER THAN NOT HAVING ONE AT ALL--Really? Would you settle for a piece of your paycheck? Or crumbs left over from a meal? Probably not. You shouldn't when it comes to romantic "assets" either. Get a clue.
MEN ARE INTIMIDATED BY STRONG WOMEN---Truth be told, some are. But I don't believe that this tendency is as common as we are made to believe. Relationships should not be about competition or power plays, no matter who makes the most money or has the most perceived success. Men are not turned off by "strong" women, but they are by "combative" women. There is a difference. Learn to discern.
YOU CAN CHANGE HIM--- Change is best approached as a "do-it-yourself" project. Mates come to us in "as is" condition. You would be best served to decide what you can live with and what you consider as "deal breakers" and act accordingly.
Save the myths for fairy tales. Start believing that you truly deserve a good man who treats you well. Then hold out to be cherished.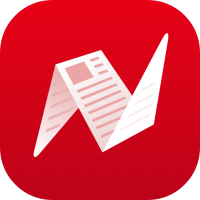 This is original content from NewsBreak's Creator Program. Join today to publish and share your own content.