"If you build it they will come," states a famous line in a popular movie.
Embracing a similar philosophy, many small businesses construct online sites with all the bells and whistles, expecting it to be the equivalent of a lottery ticket to a better life.
Don't believe the hype. If only it were that simple. Just because someone looks at the "menu" doesn't mean they'll necessarily order.
In other words, the key objective for today's savvy entrepreneur is to use a website in tandem with other marketing efforts. An attractive site may get customers at your doorstep, but it may not always sufficiently close the deal.
This is where cold-calling can come in. This popular, age-old technique that has been used effectively to enhance sales by industries for decades, can increase your client base, confidence and bottom line.
In fact, many will discover that in this technological world, a small gesture like a phone call can make a big difference.
Why?
It provides a personal touch.
It can help establish immediate rapport.
It can be more efficient than sending emails back and forth, (resulting from any follow-up questions or concerns after the initial contact).
Think about it. Which typically resonates more with you: a generic email, a direct mail piece, or a personal phone call?
WHAT EXACTLY IS COLD CALLING...?
According to Hubspot.com: "A cold call is when you reach out to an individual you've never spoken with before, with the intent to sell them your product or service."
For those who believe cold-calling puts them in the same category as "pesky telemarketers," it's time for a paradigm shift. In today's competitive freelancing climate, one must employ every advantage to stay in the game and stay in the black.
I can personally attest that cold-calling works if you work it. In the past, I have landed several major clients by simply dialing up businesses that could potentially use my services or products that were listed in our local community newspapers. And you can too.
Now that you know why, here are five savvy ways to warm up to cold-calling:
1. Believe in what you're selling.
Are you a killer copywriter? A talented caterer? An expert in SEO? Have you written an informative self-help book that you're convinced bookstore owners in your area should know about? Ask any veteran salesman and he'll tell you that the better you feel about your product or services, the easier it is to get "geeked" about it, and have others feel good about it too.
2. Remember that practice makes perfect.
There's no doubt about it: it doesn't come easily right away. But, don't let that stop you from closing the deal. Write out a script and rehearse it. However, don't recite it word for word, or it will sound "scripted" when you're communicating with others. The more you "pitch", the easier it becomes to score.
3. Work smarter, not harder.
Do a little background research on the companies you target. Who are their competitors? What are their strengths? Who is their customer base? Not all businesses will be a good match for your services. A strategic approach increases your odds of success and prevents potential burnout.
4. Understand that there's a psychology to selling.
Whether you're peddling widgets or words, it's crucial to get into your potential customer's head. What specific needs does your service or product address? How can you help others to become more productive or profitable? Assess then deliver.
5. Recognize that timing is everything.
To optimize your efforts, call when it's likely that you won't be considered an intrusion or inconvenience. For example, don't make contact ten minutes before closing time, or five minutes after the start of the business day.
Follow these five timely tips to "connect" with greater success and increased business in 2021.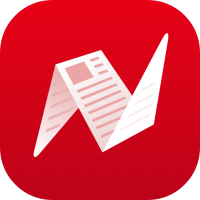 This is original content from NewsBreak's Creator Program. Join today to publish and share your own content.