Writers, poets, bloggers, visual artists and musicians, stand up and be counted. There is much to look forward to this summer, with the city's reopening and lifted restrictions. Rejoice!
After having many forms of artistic expression silenced or severely limited in the year 2020 and some parts of 2021, we can now take advantage of the array of opportunities and avenues to share our art, amplify our messages and connect with audiences new and old.
HERE ARE THREE ADDITIONAL REASONS TO REJOICE:
Being unable to spend a lot of time socializing and pursuing our usual pre-pandemic routines has forced many of us to be more prolific, focused, appreciative, and poised for success.
2. No matter what form of art is your medium of expression, there are many local and national events to address in blog posts, poems, paintings, etc. enabling one's muse to be much more engaged. The greater the output, the greater the potential for in-come!
3. If you hate to travel (or are unable to) you'll find a myriad of activities right here in the windy city to share your art or to enjoy the works of other talented individuals in the literary community.
Get in where you fit in.
Whether your goal is to earn more, learn more, or simply broaden your horizons, here's what's in store this summer for lovers of all things artistic:
JOIN CHICAGO WRITERS ASSOCIATION @ PRINTERS ROW IN SEPTEMBER
"Presented by the not-for-profit Near South Planning Board, the Printers Row Lit Fest is the largest free outdoor literary showcase in the Midwest. The much-anticipated 2021 Printers Row Lit Fest will take place along Dearborn Street, from Dearborn Station to Ida B. Wells Drive, rain or shine, Saturday – Sunday, September 11 – 12, from 10:00 a.m. – 6:00 p.m. More than 100,000 visitors are expected over the two-day festival, which will feature carefully selected offerings from over 100 booksellers; everything from the tattered to the rare to 'hot off the press,' newly published works."
BLACK BLOGGERS CHICAGO OFFERS CLASSES FOR CONTENT CREATORS TO HONE THEIR CRAFT
With the recent launch of their Content Creators University, Black Bloggers Chicago is offering classes in an array of subject matters and literary leanings. You can sign up for instructional classes on Seo and Analytics for July, with other classes to follow in months ahead.
To learn more or to join their group visit their website:
https://www.blackbloggerschicago.com/ccu
SOUTH SIDE STAGE WANTS YOUR POETRY
This professional theatre on the South Side of Chicago is dedicated to making art more inclusive. According to their website, this is their mission: "South Side Stage is a professional theatre on the South Side of Chicago. We seek to create a fundamentally inclusive theatre that works to uplift and lay bare the stories of those who have been either under-resourced or misrepresented in the theatre. We pledge to provide support for artists of these communities and serve the direct community of the South Side of Chicago." They host a poetry forum on the fourth Saturday of every month. Submit or learn more here:
INDEPENDENT WRITERS OF CHICAGO HOSTS THEIR SUMMER BASH
Mark your calendars for August 10, 2021...
5:30-8:30 PM
Tickets $30.00/$35.00
Location Athena Restaurant, 212 S. Halsted St., Chicago
To sign up or find out more, check out their events page:
https://www.iwoc.org/event-4362095
With these varied activities around the city, you'll be sure to have hot fun in 2021!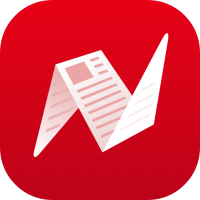 This is original content from NewsBreak's Creator Program. Join today to publish and share your own content.