In a tough economy, having a competitive edge can be crucial to your survival. Consumers today are becoming more "educated" out of necessity and as a result, are looking for more bang for their buck.
Here's the good news: even if you are not a big box store or don't have thousands of dollars to devote to TV commercials and marketing, you can still deliver the goods.
HERE ARE FOUR INEXPENSIVE WAYS TO ADD VALUE TO YOUR SMALL BUSINESS WITHOUT BREAKING THE BANK:
1. PROVIDE GOOD CUSTOMER SERVICE
This can include things like having a website that addresses frequently asked questions about your services or products; conducting customer surveys to assess satisfaction levels; and quick response times for questions and complaints. Good customer service often fosters referrals for your business and potentially enhances your bottom line.
2. BRAND SMARTLY
According to Business Queensland: "Branding is a way of identifying your business. It is how your customers recognise and experience your business. A strong brand is more than just a logo — it's reflected in everything from your customer service style, staff uniforms, business cards and premises to your marketing materials and advertising. Your brand should reflect what your business stands for and what sets it apart from your competitors — it expresses the qualities, strengths and 'personality' of your business."
Make certain that your branding is strategic, consistent and reflects your corporate values.
3. USE SOCIAL MEDIA WISELY
Used wisely, social media can be a great tool to keep your customers informed and involved concerning new products and policies; to share testimonials; offer promotional contests; and to keep your business relevant.
4. BE KNOWN FOR EXCELLENCE
Having a good, solid reputation is one of the most effective ways to stand out and distinguish yourself from the competition and encourage repeat business.
Final Thought
Even if you're a small business, that doesn't mean you shouldn't "think big" in terms of how you operate and how you service your customer base. You reap what you sow.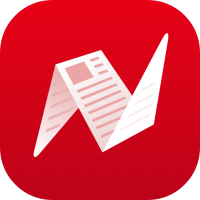 This is original content from NewsBreak's Creator Program. Join today to publish and share your own content.