Let's face it. No matter how in love and "equally yolked" you and your mate are, periodic disagreements and fall-outs are inevitable in the battle of the sexes.
In matters of the heart, it's highly unlikely you'll totally avoid arguments and misunderstandings over an extended period of time and "live happily ever after." These type of endings are reserved for fairy tales and made for TV movies.
IN A NUTSHELL HERE ARE THE PRIMARY REASONS WHY...
"Men are from Mars, women are from Venus." Often times, we view things through different lenses as a result of "gender wiring."
Men and women frequently approach life and love differently; with women tending to be more emotional and men being more detached and results-oriented.
Adding insult to injury is the confinement imposed by the Corona Virus of 2020/21, causing many of us to spend way more time together with our partners than many of us might like, with few outlets or options. "Jesus take the wheel."
With this in mind, here are 6 timely tips to fight fairly, maintain greater harmony, and preserve the respect factor in your relationships:
Choose your battles wisely.
Recognize that it's not always necessary to take a big stand on small issues. Allow for individuality and opposite views. Doing so puts less strain on the relationship and preserves your mental health.
2. Take a time out.
Something as small as leaving the room briefly can help to lower the temperature of things and change the focus.
3. Recognize (and don't take advantage of) your partner's "triggers."
Triggers, simply put, are the areas that are sensitive for other people that can cause anger or hurt feelings when brought up. Vulnerable issues for many women include: weight gain; mothers; personal appearance; sex; and religion. Tread carefully.
4. Never say things that you can't take back that can do irreparable harm.
It's typically not worth it.
5. Apologize when applicable.
In the words of Dr. Phil: "Somebody's got to be the hero in the relationship."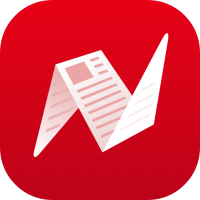 This is original content from NewsBreak's Creator Program. Join today to publish and share your own content.