Are you looking for ways to celebrate safely this summer? Avenues to relax and recover from Pandemic pandemonium, periodic lockdowns and upheaval?
Are you a beer lover? Overdue for a little "me" time and some much-needed T.L.C.?
If so, you'll definitely want to head out and stop in to the Piva Beer Spa.
WHAT IS THE PIVA BEER SPA?
Here's what you need to know...
It's a cool, innovative place that offers an array of relaxing, pampering, fun experiences for its patrons.
According to their website this is their mission: " Bathing in beer and the various components in its make-up such as brewer's yeast, hops, and barley, has been around for much longer than any of us have. We think our ancestors were on to something.
Our mission is to bring a similar kind of outlet to a modern world through our beer soaks, massages, salt room (halotherapy), steam room, sauna, etc.
While we have made great progress in every facet of life since the days of the Mesopotamians and Egyptian Pharaohs, we know that it's become more and more difficult to find an outlet of relaxation in today's fast-paced world. If we can create an experience for you that will make you forget the stresses of daily life, then we have succeeded in our mission. You can go to any spa to relax. But we wanted to create a more natural oasis for mind, body, and spirit. Our greatest glory is in making our customers feel relaxed, moisturized, and overall simply amazing. Come see why more and more celebrities are opting for the powers of beer soak treatment."
SERVICES AVAILABLE INCLUDE:
Beer soaks
Massages--Better Health Channel reports the following benefits of massages: " One of the immediate benefits of massage is a feeling of deep relaxation and calm. This occurs because massage prompts the release of endorphins – the brain chemicals (neurotransmitters) that produce feelings of wellbeing. Levels of stress hormones, such as adrenalin, cortisol and norepinephrine, are also reduced. Studies indicate that high levels of stress hormones impair the immune system. 
Some of the physical benefits of massage and myotherapy include:
reduced muscle tension
improved circulation
stimulation of the lymphatic system
reduction of stress hormones
relaxation
increased joint mobility and flexibility
improved skin tone
improved recovery of soft tissue injuries
heightened mental alertness
reduced anxiety and depression."
Immunity Boost sessions
Halotherapy
POTENTIAL BENEFITS:
The opportunity to relax and escape in a pleasant environment and decrease stress levels.
Piva offers an array of ways to avail and benefit from their services such as: online booking of appointments; periodic specials for patrons; gift cards that can also be given to others who might also enjoy their services.
This resource is great to consider after a long, hard day at work or as a reward for a personal goal accomplished.
They offer an "Immunity Boost" special which could possibly assist in combating a large array of ailments and health-related issues in these challenging times. Each session lasts approximately 1 hour and 30 minutes.
FINAL THOUGHT
As Ralph Waldo Emerson once stated: "Your health is your greatest wealth." Make sure to preserve it by indulging in relaxing activities that renew you and that help you to forget the challenging times in which we live.
For more info:
Contact
1052 N. Milwaukee, Chicago, IL 60642
Tel: (773) 697-8705
info@pivabeerspa.com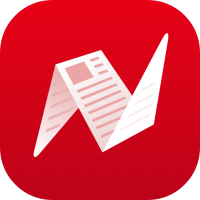 This is original content from NewsBreak's Creator Program. Join today to publish and share your own content.