So much has changed in terms of the rules of dating and mating throughout different generations, influences and cultures. There are so many "moving parts" that things can get a little confusing.
As a point of reference here, one conundrum many women face today is whether or not they should initiate the first move in relationships with men. Some females are hesitant due to traditional gender roles; while others may lack the courage to take the proverbial bull by the horns.
A few new dating apps on the scene help to ease the pressure and give women a greater sense of empowerment in selecting a potential partner.
Perhaps you're considering something of this nature for yourself.
If so, here are some potential advantages:
PROS
THESE DATING APPS CAN PROVIDE A WAY TO BE MORE SELECTIVE ABOUT THE POOL OF MEN FROM WHICH WOMEN ARE EXPOSED.
THEY CAN ALSO SAVE TIME AND FRUSTRATION FROM BEING CONTACTED BY GUYS FOR WHICH THERE IS NO INTEREST OR PERCEIVED COMPATABILITY.
DATING APPS THAT YOU SHOULD KNOW ABOUT...
BUMBLE
According to their website: "When members of the opposite sex match on Bumble, women are required to make the first move, shifting old-fashioned power dynamics and encouraging equality from the start."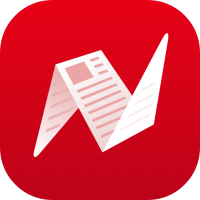 This is original content from NewsBreak's Creator Program. Join today to publish and share your own content.