Learn more. Earn more.
I am fortunate to have grown up in the pre-Internet era.
A time when information was not readily available at our fingertips. We couldn't "Google" our way to needed answers. There were no popular Apps that allowed us short cuts to manage our day or enhance our organizational and time management efforts.
And though modern technology has certainly improved our current quality of living, with every gain there is indeed a sacrifice.
THE BENEFITS OF LIBRARIES THEN AND NOW
Visiting the local library helped former generations to develop research and reasoning skills; to foster deep learning and problem solving skills; to be more analytical and operate as independent thinkers. I wouldn't trade that.
Through my developmental years, the library was a place I loved to visit as an avid reader and aspiring writer.
FAST FORWARD...
As a fully-realized adult, I still dig hanging out and visiting local libraries. These institutions of learning have not lost their appeal. They are peaceful havens for times of desired solitude; a place that provides a sense of community; and a venue that provides family-friendly activities for neighborhood residents of all age groups. There is literally something for everybody.
According to a Pew Research Study: " There are some segments of the population who especially value the library's role in their community and lives. In many cases, Americans who live in lower-income households, Hispanics and African Americans say libraries have special roles and should embrace new purposes."
HERE ARE 4 REASONS TO BECOME A LIBRARY LOVER IN TODAY'S TIMES
The library is a treasure trove of old books; new titles; classics; and authors you might not otherwise be familiar with or exposed to, without physically visiting one of the many local branches. Believe it or not, all books are not available via Amazon.
In addition to books, did you know that the library has a system whereby patrons can "borrow" music and popular movies for free? I have taken out up to 10 movies at a time for about a week. Over a period of time, you can save hundreds of dollars on Red Box movie rentals and entertainment related materials. Check your local branch as policies may vary.
The library offers classes and training on computers, financial literacy, research, etc. (many times without cost). These offerings can broaden your skill sets and your horizons. Additionally, they have periodic activities for kids of all ages and stages: from book clubs, to story telling hours, to arts and crafts.
Looking for a place to host a book club, a training session, a book signing, a business meeting? There are some branches in Chicago that can accommodate you. Depending upon the branch and the purpose of the meeting, there might be a small fee. Phone first for reservation details and availability. C.P.L. has about 80 branches.
FINAL THOUGHT
Discover the many benefits (beyond books) of today's library. You'll be glad you did.
For more information on upcoming programs and activities (and pandemic policies) in 2021, visit their website: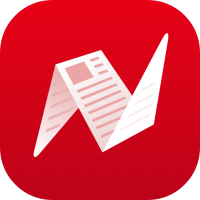 This is original content from NewsBreak's Creator Program. Join today to publish and share your own content.