Life happens.
That goes without saying. But just because you're a "small" business owner doesn't mean you should operate "small time" in the way you conduct your business or handle a crisis. In fact, you should be more prepared for mishaps due to fewer resources. The buck stops with you!
Not providing for "the worst case scenario" can cause irreparable damage and affect your ability to compete with larger businesses; ultimately costing you in terms of client confidence and bottom line objectives.
After all, folks figure if you can't handle your business challenges, why should they trust you with theirs? Which I'm sure you'd agree is a valid point.
Whether you manage a staff of one or 101, here are a few business practices you should employ to cover your assets and protect your bottom line.
1. EXPECT THE BEST BUT PREPARE FOR THE WORST
Do you have a back up if your files are destroyed on your hard drive? Systems and people in place if you become ill or need to take a vacation? Are your records well kept if someone needs to temporarily assume your duties, or establish a paper trail of your activities? Could your business recover if you lost a key client? Could you independently update your site if your "tech guy" took a walk? These are all points to consider in your strategic planning. Always have a plan B.
2. HAVE AN EMERGENCY FUND...AND THEN SOME
"Save for a rainy day" has become more than a cliché; in today's economic/pandemic climate it's as crucial as a commandment! Experts differ in the exact amount an "emergency fund" constitutes---some say the equivalent of three months salary, others advise six months. Apply it to your individual lifestyle and circumstances, then act accordingly. Today.
3. EMPOWER YOUR WORKERS (WHEN APPLICABLE)
Hire competent contractors and staff and give them the training and resources to act independently in resolving small issues. It can help them to develop personally and professionally, and improve the efficiency of your organization. Funds tight? Hire an intern.
4. ESTABLISH SUPPORTIVE ALLIANCES
Don't perceive all your peers as a competitive threat. Seek out owners with whom you have a compatible work ethic and similar visions and values, and find ways to enhance each other. This can be accomplished through online groups or networking associations dedicated to your particular field or trade. LinkeDin is a good starting point.
5. HONOR YOUR WORD
Many small blog owners and freelance operations go to great lengths to overcome perception issues and convey a professional image. They invest in elaborate web sites, purchase fancy business cards, and go the whole nine yards to recruit clients and impress associates. But all these measures can be in vain if they establish a reputation of repeatedly not honoring their word-- whether it's to a client, a vendor, a business partner, or employee. Never over promise and under deliver. Don't say one thing and do another. Always strive to keep your end of the bargain because ultimately your livelihood affects others.
6. KEEP ACCURATE, UPDATED RECORDS
Trust me on this one. Missing files and missing payment records can cause your sanity to go M.I.A., waste valuable time, and hinder your future progress.
IN CONCLUSION
Follow these six savvy tips and you'll successfully navigate the various "obstacle courses" that come with operating your business, and you'll breathe easier too.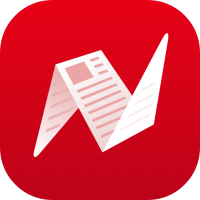 This is original content from NewsBreak's Creator Program. Join today to publish and share your own content.