"Houston, we have a problem..."
Though there are many reasons people decide to launch a blog, there are typically three main objectives for most of us to embark upon this journey.
A). To build our platforms
B). To build online relationships
C). To build our "bottom line"
Still, with these common goals, it's important for us to be individualistic, strategic and "uncommon" to stand out in a sea of many, and to be "heard" above all the chatter.
That's why branding your blog or business successfully is crucial.
Think of it this way: Branding is to blogging what commercials are to many of the household products you enjoy today.
It helps you to be recognized and remembered in a mass market.
It helps to establish a cohesive image.
When executed properly, it allows you to "work smarter, not harder."
ACCORDINGLY, HERE ARE 5 COMMON MISTAKES TO AVOID FOR OPTIMAL RESULTS:
1. Not understanding and adhering to the basic components of branding.
At a very minimum, blog branding should include: a simple logo, a tagline or slogan, a personal photo, and an "About Me" page that addresses who you are, your intended readership, and what you hope to achieve at your site.
2. Blogging sporadically.
Publishing posts whenever "the mood hits". The result? For readers, it's difficult to determine when and what to expect. The consequence? Being perceived as less serious and less committed to your audience than your blogging peers. Remember, "Out of sight, out of mind."
3. Creating confusion regarding your blog's purpose.
As a point of reference here, I'm the first to admit that in the infancy of my blogging career, I made more revisions to my site than a new home owner.
I changed the colors, the template, and even my strategy. I think we all must do this initially until we find a "place of comfort." But doing so every few months, can be confusing, and "dilute" your marketing/branding message, more than enhance it.
For example, wouldn't you be confused if "Tony The Tiger" (on your cereal) was replaced with Kevin the Clown? Or if your can of Coke were changed to pink and yellow, instead of the traditional red?
4. Trying to blog about too many unrelated topics simultaneously.
Sure, "variety is the spice of life." But when it comes to blog branding, sticking to a specific theme, topic, or approach is best. It also increases the likelihood that advertisers will know what your site is about, for potential partnerships. Unless it's a lifestyle blog, a commentary blog, or one that is recreational in nature. Another alternative here, (if you want to mix things up a bit), is to designate a specific day of the week or month to go "off topic" and label it accordingly.
5. Forgetting the (W.I.I.F.M.) "what's in it for me?" factor
There's no doubt about it: blogs should be somewhat "promotional" in nature. Still, in order for readers and customers to keep coming back, there has to be take-away value for them as well. Hello? Sure, if you are a "celebrity blogger" people may want to know about what you ate for breakfast, where you shop, your successes, and the intimate details of your love life; but those of us that are "mere mortals" have to do much more to merit their time and garner readership.
In conclusion here, branding is a great way to establish your expertise, build your business, stand out in your niche area, and stay relevant.
Keep these five timely tips in mind, to make fewer blunders and greater progress, in 2021.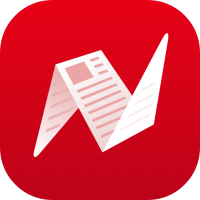 This is original content from NewsBreak's Creator Program. Join today to publish and share your own content.