Did you know a membership is not required to shop some items at Costco?
This little hack is widely unknown and here are 5 ways you can get away with it:
Use gift cards
Visit the pharmacy
Buy alcohol
Shop Online
Visit their outdoor food court
Using Costco Gift Cards
This one makes total sense.
Think about it.
People receive Costco gift cards as gifts. They can't use them if they're not a member?
No way.
Instead, if you have a gift card from Costco called a Costco Shop card, you can shop in-person and online, but be aware, there's a 5% fee for online shopping that applies.
To get your hands on a Costco Shop card, you can purchase by visiting gift card exchanges like Giftcard Granny.
Visit the pharmacy
This one works in some but not all states.
The states that allow this require that all pharmacies be available to the general public and that's how you can get by on this one.
Some Costco locations even have a separate pharmacy entrance for non-members.
Buy alcohol
Some states restrict the use of selling alcohol through clubs or memberships and that's how you can purchase alcohol at Costco, membership-free.
Shop Online
One of the best ways to get your hands on merchandise from Costco is to just shop online!
Anyone can shop Costco online, with just one tiny string attached.
The catch?
Online shoppers incur a 5% charge.
Outdoor Food Courts
Some Costco locations have an outdoor food court. If you're near a location that has one of these, then you can buy food from their food court without a membership.
Trust me, you want to take advantage!
Costco members rave about their food.
This way you can get your hands on their famous $1.50 hotdogs, fresh huge pizza slices and other delicious items they serve that members go crazy about.
Splurge and get a membership
So, these hacks allow you to access Costco without a membership but, instead, why not just splurge and get a $60 membership?
You will be able to access Costco any time you want, all year long.
The perks extend beyond just getting great prices on your groceries and household goods. They also have a pharmacy, gas station, food court, photo center, offer rental service and more.
For my family, I can't beat toilet paper shopping 4X a year compared to monthly when I shop at a regular grocery store. And trash bags? One box lasts at least six months for me.
Do you think Costco is worth it?
Share your opinions in comments.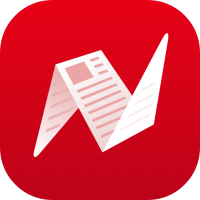 This is original content from NewsBreak's Creator Program. Join today to publish and share your own content.