Four more months until Texas reaches freezing temperatures again like we did during the Texas Freeze in February 2021?
According to the Farmer's Almanac, we're expected to get frigid temperatures again around January-February.
Will the Texas grid fail again?
Are we going to have trouble with our water and electricity?
Have you made any changes since earlier this year when most of Texas went without power for an extended period of time?
Here's what we know...
First, when you Google "Texas Grid" you'll learn that today, ERCOT is still unprepared if a major winter event happened, let alone the winter season that's approaching in a few months.
Doug Lewin of Stoic Energy said:
We are not ready for this winter"
There was a failure in advance of last February. That failure, unfortunately, is being compounded by incompetence,
So if we have a massive disruption in one it will ripple through to the other systems and normal people will notice...
It's been 7 months and Texans have not forgotten...
Don't panic...
Will the Texas Grid be prepared in time for winter?
It's unclear but, one thing we have on our side is time.
There's time to prepare for the unexpected.
Like in east Texas when households get their hurricane preparedness kits and household plan ready for possible tropical storm weather, we can do the same to prepare for any unexpected wintry weather.
Get a winter storm preparedness kit ready
Consider getting a power station or generator
Stock up on non-perishable, canned foods, and water
Make sure you have plenty of blankets and winter clothing
Get supplies to board up windows with cardboard and other activities to insulate heat in your home
These are just a few ideas of how you can prepare for an unexpected winter storm.
The worst of it might be lack of electricity and an unreliable water system so having a power station or generator and a supply of water on hand can help out here.
This winter storm weather kit would be helpful to review.
It shares essentials you should keep a stock of that you probably haven't thought of like first aid supplies, heating fuel, fire extinguisher, flashlight, batteries, and more.
Is your household prepared yet?
What will you do to prep for any upcoming unexpected winter weather?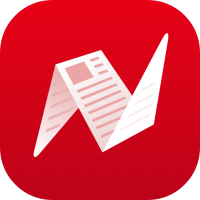 This is original content from NewsBreak's Creator Program. Join today to publish and share your own content.