I started exploring veganism for its health benefits. I've never been a die hard meat fan. I hate the preparation and cooking of meat in my kitchen and before this, my family would only eat meat a few times a week.
While I've dabbled in veganism before here and there, I decided I wanted to give it a try again.
On a vegan diet, that means you'll refrain from eating animal products like meat, seafood, dairy products, eggs, and honey.
This puts a lot of the foods you might be used to off the menu and marked as off limits.
For me, my monthly visits to our local bakery are gone. It meant cutting way down on fast food and mostly eating at home where I can trust the preparation of the food and can ensure it truly is vegan.
No more ice cream. Bringing snacks from home on outings instead of grabbing a bite out. And, other changes.
It's only been 8 days. Here's what I have experienced..
8 days of veganism
First, I feel lighter. It might be all in my head but I feel pretty good and I feel overall lighter.
When I eat meat, especially red meat like burgers or steak, it feels like a rock in my stomach and feels like it takes forever to digest.
On this plant-based lifestyle, the digestion process feels easier on my body. I have more bowel movements. My joints are feeling a bit better, even at just over a week into this lifestyle.
I usually suffer from achy joints in the morning and difficulty with stairs at the end of the day, straining as my knees hurt climbing up and down a simple flight of stairs.
I've lost 5 pounds!
What do I eat?
Breakfast is usually oatmeal or grits, hash browns and just egg (vegan egg alternative) for a big weekend breakfast.
Lunch is a salad or a smaller version of dinner.
Dinner has been:
Chickpea tomato curry with roasted carrots and rice
Coconut squash dal with rice
Roasted red pepper pasta
Taco bell (surprisingly vegan-friendly)
Vegan chili with crackers
Snacks are vegan-friendly cookies, soy matcha latte from Starbucks, veggies and hummus, or half a lentil wrap.
And so, that's been my experience so far.
I won't convince you to go vegan but, I will encourage you to include more fresh fruits and veggies into your diet. You might be surprised how good it makes you feel.
And, maybe even experiment with eating one day a week off meat, like meatless Mondays.
I am not a nutritionist or physician and as with any lifestyle or diet change, make sure to consult with your doctor.
Have you tried going vegan? Or, are you vegan?
What do you like or dislike? Comment below.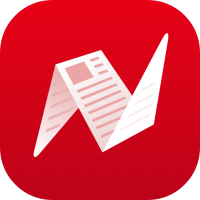 This is original content from NewsBreak's Creator Program. Join today to publish and share your own content.