Battling COVID-19 and flu season makes what experts are calling, a twindemic, an environment where the seasonal flu and COVID-19 may both be present. Here's what you need to know…
Raising concerns are increasing as we get further into the Fall and Winter seasons. There is more worry this year than in 2020 about the existence of a twindemic. That's because flu vaccination rates are lower compared to last year and signs are pointing to an uptick in flu cases, according to Walgreens Chief Medical Officer Kevin Ban.
Flu vs. COVID-19
The symptoms of the regular household flu and COVID-19 are very similar. Fatigue, aching skin, fever, chills, among other symptoms.
The main difference is that the onset of seasonal flu symptoms are sudden while COVID-19 can linger for days in your system without you feeling symptoms.
How to arm yourself against a Twindemic
The worst possible outcome is coming down with the flu and COVID-19 sometime during the Fall and Winter season.
Flu shots are available now to help guard against the flu. And, the COVID-19 vaccine is still available as well.
The CDC shares these healthy habits to avoid getting sick this flu season:
Cover your mouth and nose
Avoid close contact
Stay home when sick
Clean your hands
Avoid touching eyes, nose, and mouth
Practice good health habits
How will you be protecting yourself against getting the flu this flu season? Have you gotten your flu shot?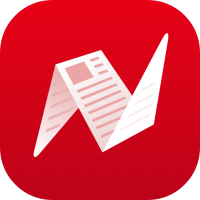 This is original content from NewsBreak's Creator Program. Join today to publish and share your own content.