According to the Farmer's Almanac, Texas is predicted to reach icy cold conditions this winter season.
In February 2021, the area experienced extremely cold temperatures and snow across many parts of Texas.
As a result, the Texas power grid failed, leaving millions of residents across the state in the dark with no electricity for days in a winter storm.
Hundreds of deaths occurred as a result unfortunately with Harris County having the largest death toll.
No electricity, freezing temperatures, and with many residents of the area being ill-prepared for such an event, left many parts of Texas in devastation.
Are we more prepared if another winter freeze happens?
Will another freeze happen this winter?
The Farmer's Almanac points to the answer.
Yes, it's a possibility.
According to the Farmer's Almanac, this is the January 2022 outlook:
And for our friends in the Southern Great Plains, including Texas and Oklahoma, we are sorry to report that late January may bring some potentially frigid and flaky weather like you experienced last winter. Hopefully, it won't be as robust, but it doesn't hurt to be prepared."
How can you prepare for the next freeze?
The WFAA gives some of these tips to stay safe and prepare for a winter storm event:
Drip water faucets
Care for outdoor pets
Insulate water pipes and disconnect all hoses and inside outside faucets
Apply weather stripping around your doors
Stock up
Create an emergency kit
How will you know if a winter freeze is coming?
Follow the media and stay up to date on the news, where they can provide a forecast in advance to give you some time to plan for any possible winter storm event that may approach.
Are you prepared for winter in Texas? What preparations have you made?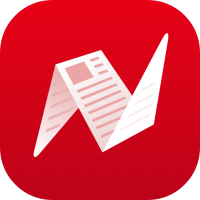 This is original content from NewsBreak's Creator Program. Join today to publish and share your own content.