COVID-19 has impacted the global economy and impacted many businesses around the world. If you're a small business, there's grant money available to you.
Each grant varies in amount, conditions and requirements, distribution, etc. They can be a good way to help toward the road to economic recovery with your business.
Here are 11 small business grants you can check out to apply to today.
11 Small Business Grants to Apply to Today
For small business owners economically impacted by the pandemic
Up to $10,000 in grants
Available open starting October 1, 2021
Available in these markets Houston, TX (Harris and Fort Bend Counties);Miami, FL (Miami-Dade and Broward Counties);Minneapolis-St. Paul, MN (Anoka, Carver, Dakota, Hennepin, Ramsey, Scott, and Washington Counties);Oakland, CA (City of Oakland);Seattle, WA (King and Pierce Counties);Washington, D.C. (Wards 1-8)
For small business owners economically impacted by COVID-19
Ongoing
$50 million pledged to help black and minority-owned small businesses
$10,000 grants
Available in select markets
Nav Quarterly $10,000 Small Business Grant
Ongoing
Prizes up to $10,000
Urban Excellence Community Grant
$1,000 grants
Caters to startups and businesses in urban areas
Grants up to $25,000
Ongoing
Women-based grant
Notable Mentions:
Streetshares Foundation Military Entrepreneur Challenge
Currently closed on May 29 but check back for possible reopening to new applications
Prizes up to $15,000
Must be a U.S. person and 21+ years old
Applicant must be a veteran, reserve or transitioning active duty member of any of the United States Armed Forces, a spouse of a military member or the child or immediately family member of a Military Member who died on active duty
Other requirements you can view here
What do you think about business grants helping struggling companies? Do you approve?
Comment below to share your thoughts.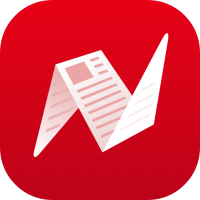 This is original content from NewsBreak's Creator Program. Join today to publish and share your own content.