It was recently announced that California will be getting up to $1,100 stimulus checks in the month of August 2021. The California Franchise Tax Board website states payments are expected beginning September 1. While rumors circulating are pointing to these conflicting dates, one thing is for certain, California residents are getting a stimulus check soon.
But why California only?
Are states going to be rolling out their own round of stimulus checks and is Texas next?
The California stimulus plan is called the Golden State Stimulus II. Eligible residents get $600 with an additional $500 or $1,000 for claimed dependents.
In order to qualify, you must meet requirements like:
Being a California resident
Filed a 2020 tax return by Oct. 15, 2021
Have a social security number or Individual Tax Payer Number (ITIN)
Cannot be claimed as a dependent by another taxpayer
Meet income thresholds
How is California able to create their own stimulus plan for their state residents?
It seems that other states are following suit.
This article states fourth stimulus checks are coming to these states...
California
Colorado
Maryland
New Mexico
Florida
Georgia
Michigan
Tennessee
Texas
Surprisingly, Texas is on the list.
Here's what we know about the fourth stimulus check for Texas...
A fourth stimulus check in Texas?
A fourth stimulus check in Texas, seriously?
Wait, there's a catch.
It's not what you're thinking.
The Texas stimulus check is unlike the California version which is mirroring the nationwide stimulus checks received dating back to 2020.
This stimulus is a series of pay raises and bonuses to state of Texas district employees, like the 2% raise that Denton ISD employees, teachers, and staff are getting or the $2,000 bonus to Irving ISD staff who return to the classroom in September.
Some are calling it a "thank you" bonus to teachers for serving the community and remaining in classrooms and adjusting to virtual environments during the pandemic.
So, while this isn't the stimulus check a lot were expecting, I'm happy to see that the teachers in the community are getting a well-deserved incentive with this "stimulus money."
Do you think a true fourth stimulus check for all Texas residents is coming, similar to California?
Weigh in and share your opinion in comments.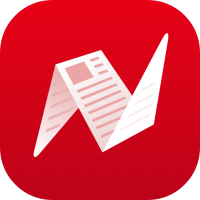 This is original content from NewsBreak's Creator Program. Join today to publish and share your own content.