This viral puffy Dorito chip video went crazy over the internet..
It landed a smashing 11+ million views on Tik Tok and landed this Australian Tik Toker a deal with Doritos who rewarded her $20,000 for the rare puffy chip found.
Her caption was perfect, too:
"I found a Puff Dorito!" "Is this valuable or should I just eat it? Tell me please."
Is this real life?
Are teens really earning huge amounts of money like this with social media and the internet?
Yes.
This isn't the first story like this, either.
There have been all kinds of crazy things "sold" on the internet or that have garnered the attention of big companies for a nice pay day.
Remember that rare Nintendo video game that went on Ebay for $100,000!
How smart are these teens nowadays?
The Tik Toker was 13 years old!
And, not the first teen to monetize their Tik Tok presence.
Charli D'Amelio has over 122 million followers on Tik Tok and is said to have a net worth of $8 million dollars! She landed on Forbes' list of Tik Tok's 7 Highest-Earning Stars.
A bidding war even started on Ebay because of this super rare puffy Dorito chip.
Food & Wine Magazine report:
The Dorito had a starting price of $0.99, but bidders drove that up to AU$20,000 ($14,750) before the high bid soared to an absolutely ridiculous AU$105,000 ($77,450).
What's the moral of the story?
If you find an unusual, weird-looking or super cool thing in your everyday life, put it on the internet.
Do you think it was worth $20,000?
Weigh in with your opinion below in comments.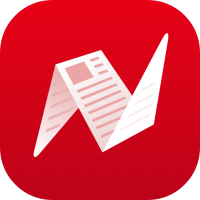 This is original content from NewsBreak's Creator Program. Join today to publish and share your own content.