As we're moving further ahead into the second year of the COVID-19 pandemic, more and more families are struggling to make ends meet.
More people across the world are turning to side hustles as a way to close their income gap.
If you need money, side hustles can be a real solution. They can be flexible, rewarding and a lucrative opportunity to make some extra money but, all side hustles are not created equally.
When you're researching the perfect side hustle to take up for yourself, steer clear of these three side hustles that just aren't worth it.
Surveys
Taking survey offers for money involves sharing your honest opinion in exchange for compensation.
This is one of the easiest ways to make money but when you calculate the time required to answer survey questions against how little they pay you, you learn far less than minimum wage.
If you're still kind of drawn to surveys but want to make a little more, consider panels or focus groups.
These are similar to surveys but are a little more involved and pay way better.
Your time commitment will be a minimum of 30 minutes usually and some panels and focus groups can last days, weeks, or months long. The pay varies but you can earn up to thousands for one panel or focus group project.
While not a stable and consistent form of income, it's a way better value in terms of time for money compared to surveys.
Ebooks
A lot of people brag about how amazing ebooks are for passive income and I won't dispute this but I will say that it's not an overnight income opportunity that a lot of the experts paint it to be.
While it's simple enough to craft an ebook based on your knowledge and skill set, teaching an audience something valuable, the bigger effort to making money with ebooks is marketing.
The marketing piece is something that a lot of authors lack.
And, if you can't market to your audience then this will result in little to no sales for you which is a big wasted effort of all the time you put together to outline and create your ebook.
So unless you have some marketing knowledge or expertise or your plan on hiring some help for promoting your book, leave this one alone.
Instead, consider creating a course on a widely known marketplace like Skillshare or Udemy. Take advantage of having your work seen by their huge network and put together a video course instead of an ebook.
E-commerce
Starting a business can be a lucrative opportunity. It's a way to create something out of nothing, solve a pain point for your target audience and make money while doing it.
But, like with ebooks, you need a strong marketing plan to make this one work.
Not to mention, creating an e-commerce store is a lot of work and most fail.
If you are successful, it might be months or years until you're profitable.
So, if you need money now, this one should be put on the back burner.
What Does Work?
Look at freelancer or independent contractor jobs where you can work for a client or a company.
This can be a more stable and consistent form of side hustle income.
Think about your expertise and skill set, consider how you can help others, and brainstorm how you can turn those skills into lucrative freelancing opportunities.
What do you do for a side hustle?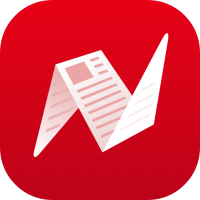 This is original content from NewsBreak's Creator Program. Join today to publish and share your own content.